Today's challenge is quite vague - I had no idea what I wanted to do since there is a lot of "Patterns" in the world since patterns just means anything that repeats and/or occur frequently. I decided to do my "google, close my eyes and point to one" option. When I opened my eyes, I saw a very cute floral pattern that belonged to a website design
help site
with a list of free seamless backgrounds.
Isn't that just cute and prefect for spring? (Even though it's going to be fall here soon, haha).
Here's my attempt on this floral pattern!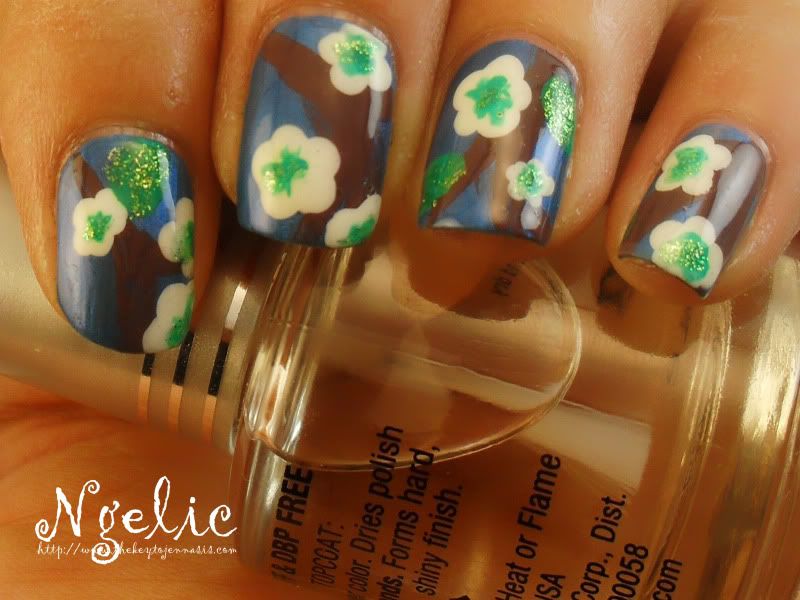 Orly

: Calypso Breeze

Sally Hansen: Flash
Models Own: Purple Grey
Jordana: White
China Glaze: Four Leaf Clover
Zoya: Apple
Born Pretty

: Dotting Tool
Check out what
Emma
and
Alyssa
have created today for their
Patterns Inspired Manicure
at their blogs for the 31 Days Challenge!