As far as I know,
Zoya
is only easily accessible in the states so all those lemmings I had for
Zoya
were very far out of my reach. There were just so many I wanted to try and just watching all the american bloggers around me with those polishes... had made me.. well.. very jealous. A few months ago, I was contacted by a new e-store called
Nailde Royale
who wanted me to place their ad on my blog and review products for them HOWEVER being a person with low self-confident especially with her work, I rejected their offer... errr, not a first.. hahaha.
Still intrigued, I secretly browsed through their website and found that they sold many brands that were not available internationally.... the biggest one that caught my eye was
Zoya
. This was the first international e-store that stocked
Zoya
. They sold past collections with some that have been discontinued and the best part was... the prices weren't skyrocketed, in fact, some were cheaper than what
Zoya
themselves sold them as! I couldn't help myself but even though I didn't trust their e-store considering how new they looked, I still ended up purchased the
Sunshine Collection
and of course the
Mattes from last season
... which were going to be discontinued during
Zoya
's cleanup at the time.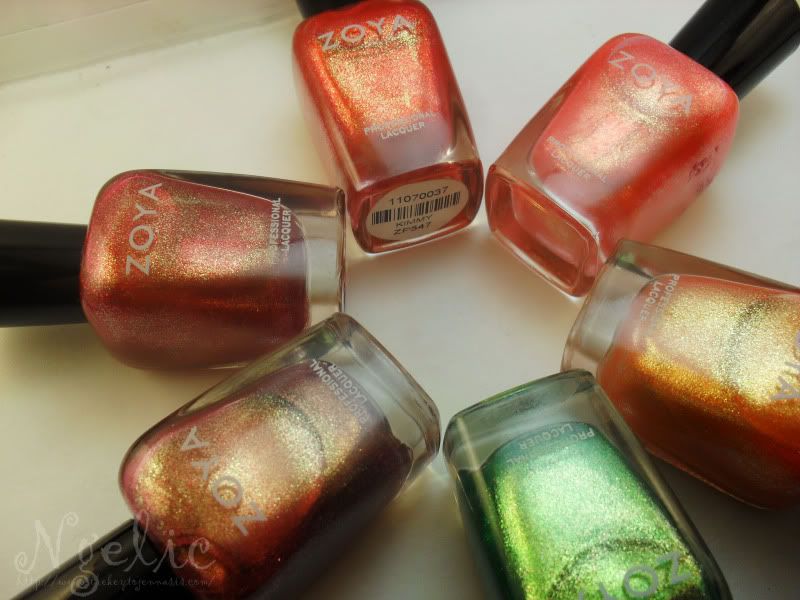 They came.
Harlow
broke in the process.. it was painful because when I did get my order, this particular collection had been discontinued and then sold out on
Nailde Royale
too. I didn't actually say anything about it because it would have caused too much trouble to send me one new polish. It took almost 2 months because my parcel got lost in Thailand for about a few weeks but
Nailde Royale
had earned my trust and loyality :)