For Spring 2011,
 Colour Club 
had created a 12 piece collection called 
Alter Ego
. 
Colour Club s
eparated this collection into two of their famous 7 polish sets, each with a treatment. The
Alter Ego
collection was separated into what appears to be "the purples + shimmer".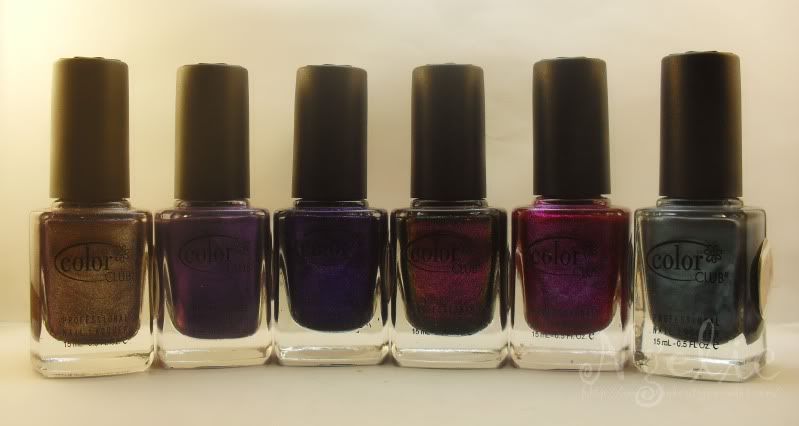 In this case, this set, "
Keep it undercover
" come with a Vivid Topcoat and is packed with what I would call "the more interesting and unique shades of the collection".
Take a look at the swatches for yourself!