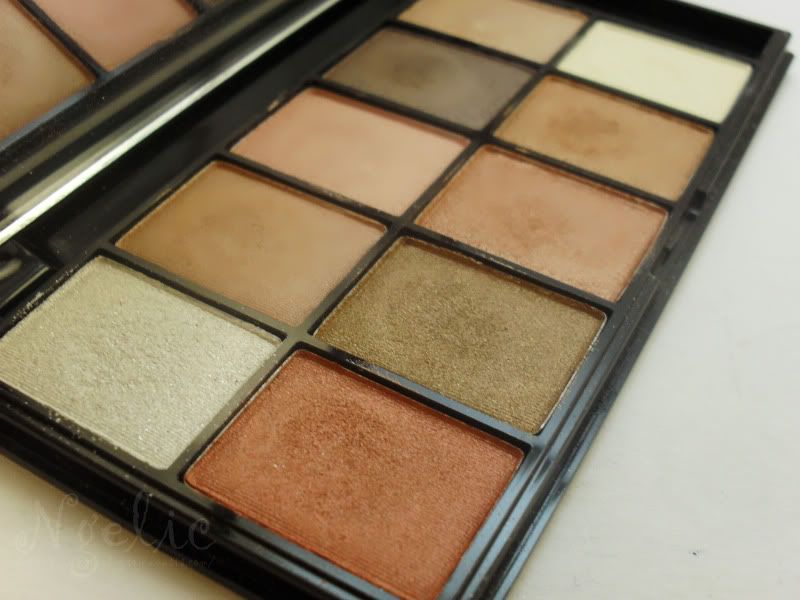 Collection

: The Runway Collection (10 Colour Eyeshadow Pallet)


Price: $11USD
Contains: 14g (0.49Oz)
Ingredients:

Mica, Talc, Zinc Stearate, Mineral Oil, 2-Ethylhexyl Palmitate, Tridecyl, Trimellitate, BHT, Methylparaben, Propylparaben.
Place of purchase

:

Cherry Culture is the best place to purchase NYX Cosmetics because they're always in stock and on sale for $8.50USD. They can also be found on Nonpareil Boutique for $8.50USD as well as Crush Cometicsfor $14.95AUD.
Website: NYX Cosmetics
Location
: Los Angeles, USA but made in People's Republic of China.
Animal Cruelty-Free
: Yes.
Hypoallergenic

: Yes.
Vegan: No.
Mineral: No.
Jebba's

Star Rating:
Swatches
: They correspond to the number that is allocated on the "pan" photos. Left swatch of each shadow is "normal"/dry while the right is on
NYX: Eyeshadow Base
. All photos are flash-free but taken under artificial lighting.
I messed up the pan shot of #7-#10, the photo is actually upside down compared to the swatch photo as well as the other photos of the palette so if it looked like that swatch wasn't for Romance then this is the reason. I couldn't edit the numbers on the photos after I saved, exited it and then realised that it was the wrong way around... not to mention the missing #5 on the swatch photo of the first set. Argh late night, lol.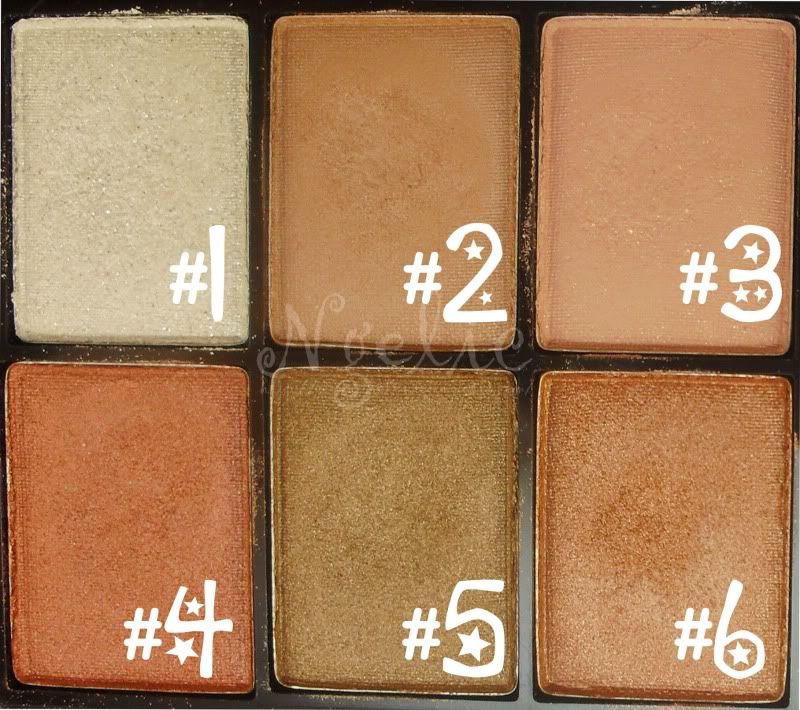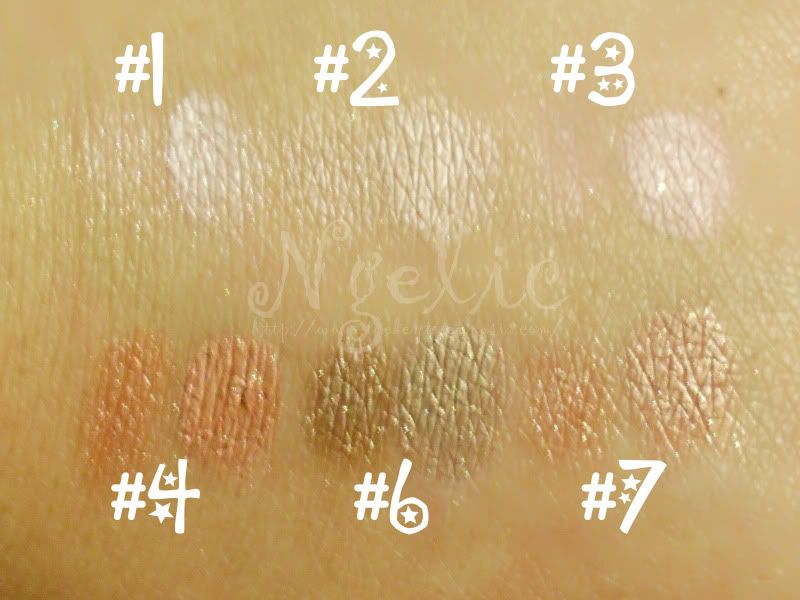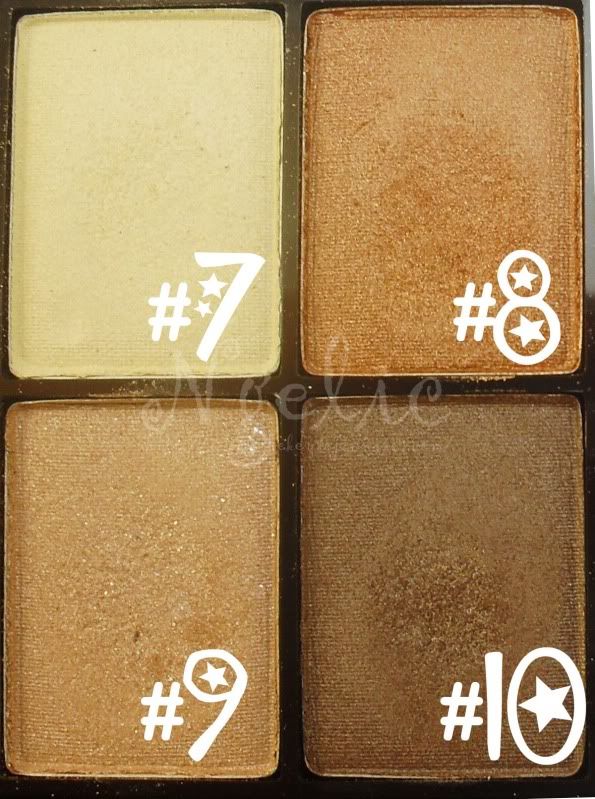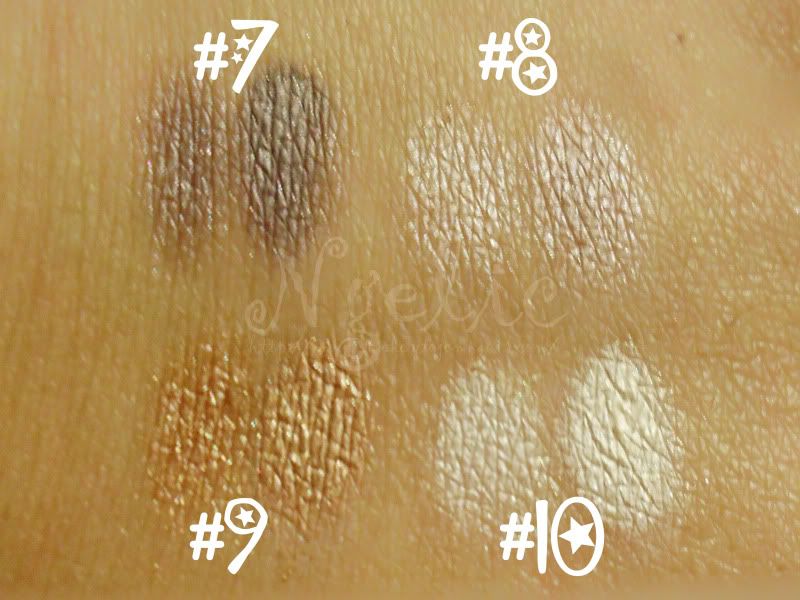 Romance
was the first neutrally coloured palette that I purchased when I started to realise that these colours aren't as boring as they looked. I picked Romance over the other nude tone NYX palettes because it included some reddish browns that I started to love especially since it made them "less boring". I purchased this before the recent price increase that NYX had and raised the price of these eyeshadows
from $8USD to being retailed for
$11USD

As with many of other other NYX palettes, these are great for beginners who are just starting to get into cosmetics and want something inexpensive to play around with. This is because the palette comes with basically all the shade you would need to create a beautiful eye look as there is a variety of shades and finishes for various purposes such as creasing, highlighting as well as base colour. The eyeshadows in Romance have an okay pigmentation which is great for those early stages of makeup when pigmentation is not really a big issue.

However, as you can see, #1 is quite a grainy shadow due to the chunky golden glitters that are in it which is a con for me but not a problem. This is because glitter shadows in these NYX palettes which usually have those icky unnatural looking pieces of gold glitter but they do not stick to anything so just imagine that they aren't even there in the first place!
An eyeshadow primer is absolutely
necessary for
Romance
because the lighter shades
#1
-
#3
barely show up on the skin - this is the pigmentation issue. I also
didn't really like the fallout of the metallic/shimmer shadows as it is quite high and crumbles in the pan and all over the palette due to the soft nature of the shadows.