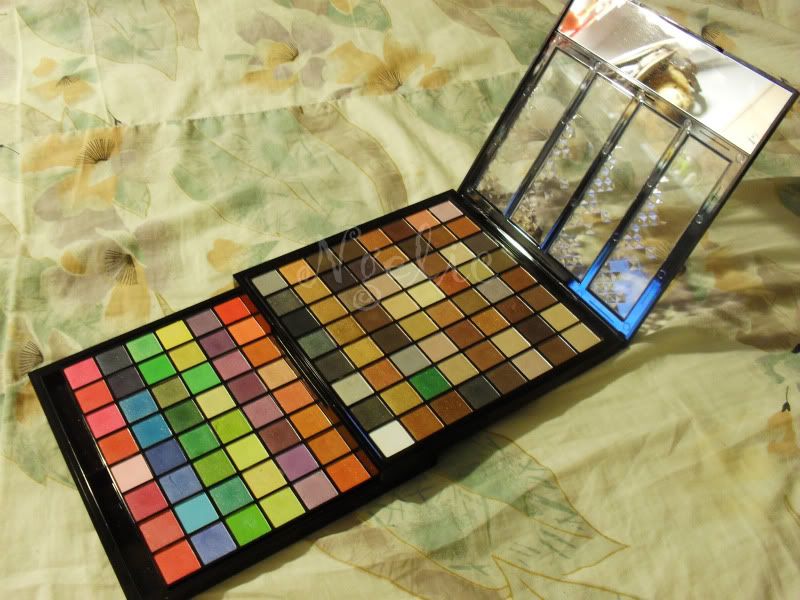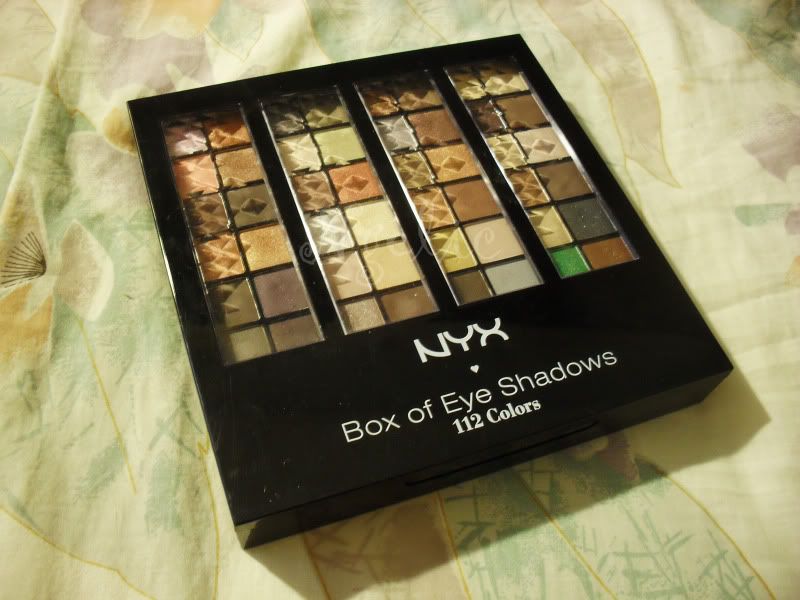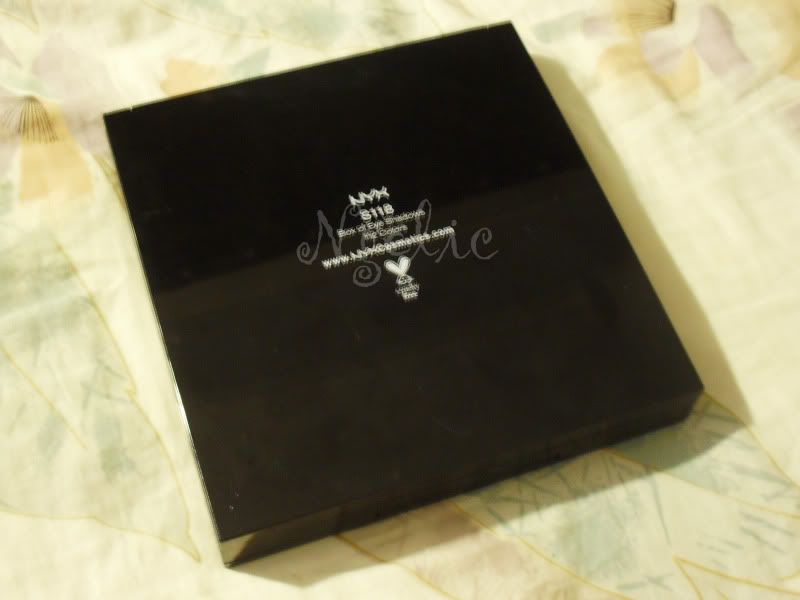 Ingredients:
Talc, Titanium Dioxide, Petrolatum, White Mineral Oil(Paraffinum Liquidum), Ethylhexyl Palmitate, Dimethicone, Magnesium Stearate, Propylparaben.
Place of purchase
: As usual,
Cherry Culture is the best place to purchase NYX Cosmetics because they're always in stock and on sale; this set cost $27.99USD. They can also be found on Nonpareil Boutique for $29.99USD.

Website
:
NYX Cosmetics
Location
: Los Angeles, USA but made in People's Republic of China.
Animal Cruelty-Free
: Yes.
Hypoallergenic
: Yes.
Vegan
: No.
Mineral
: No.

Swatches
: They correspond to the number that is allocated on the "pan" photos. Left swatch of each shadow is "normal"/dry while the right is on

NYX: Eyeshadow Base

. All photos are flash-free but taken under artificial lighting.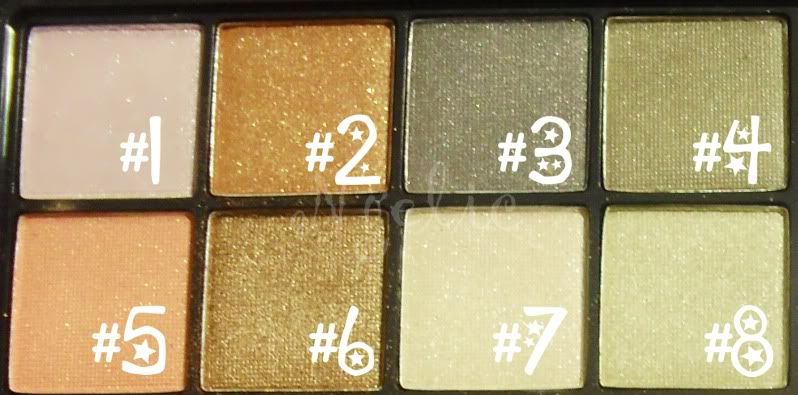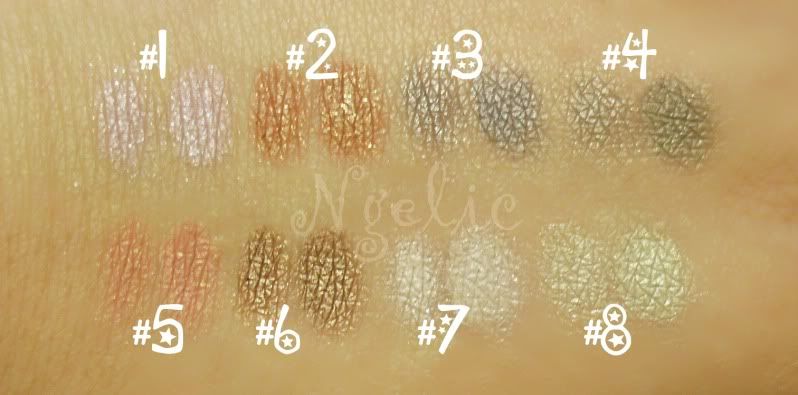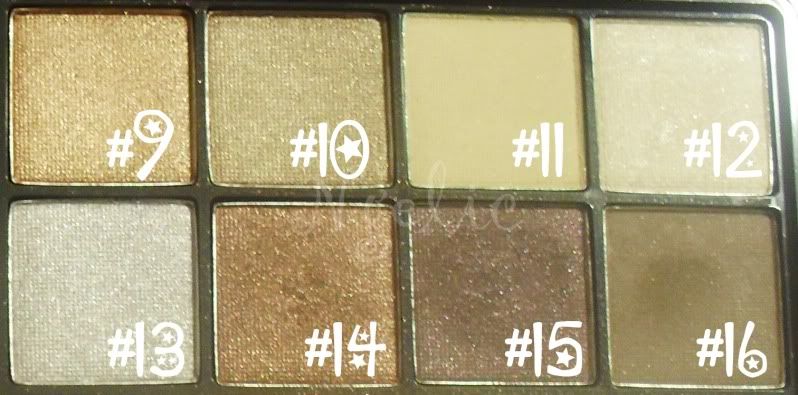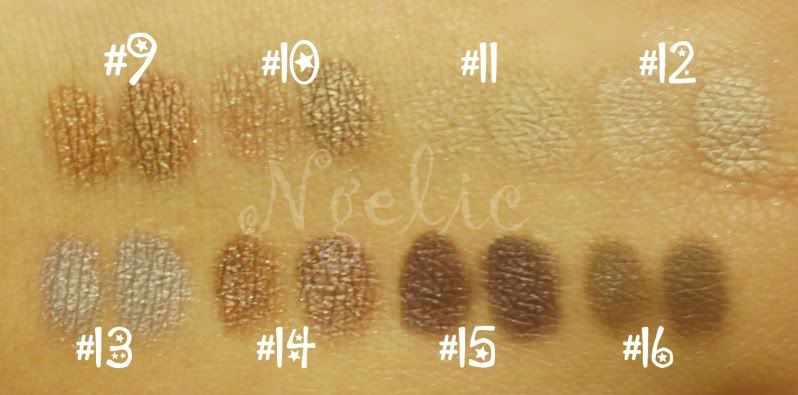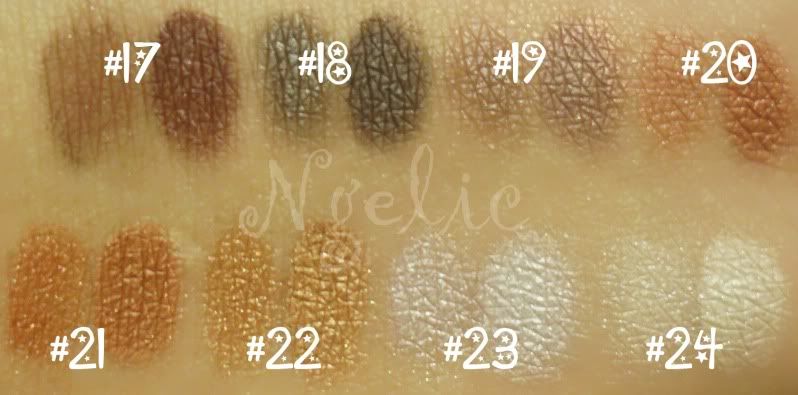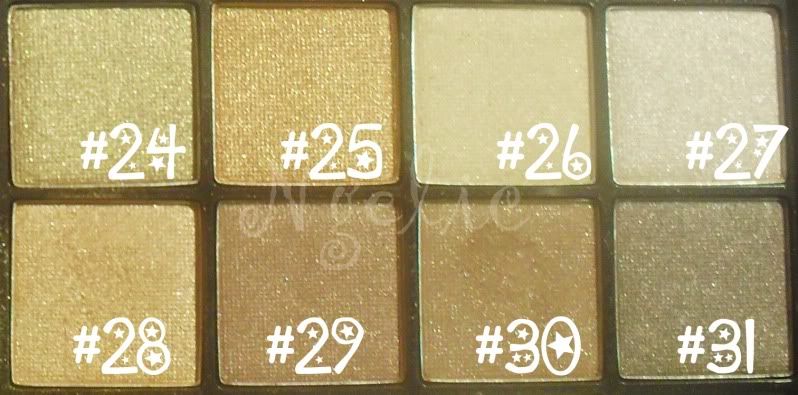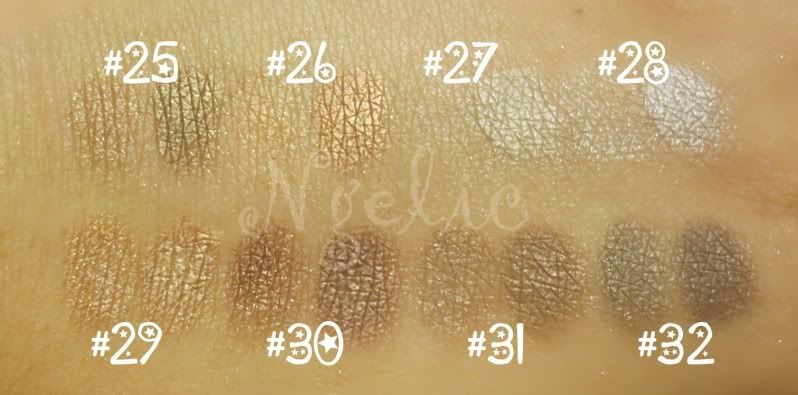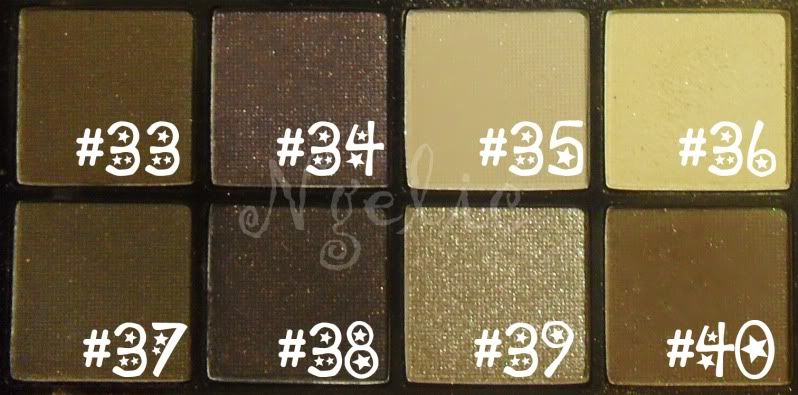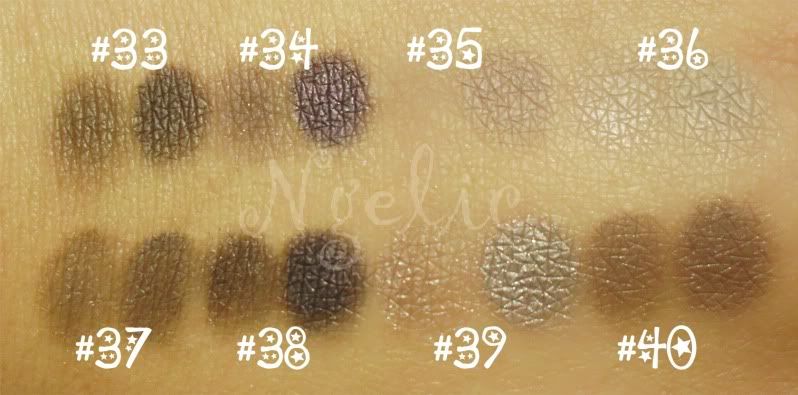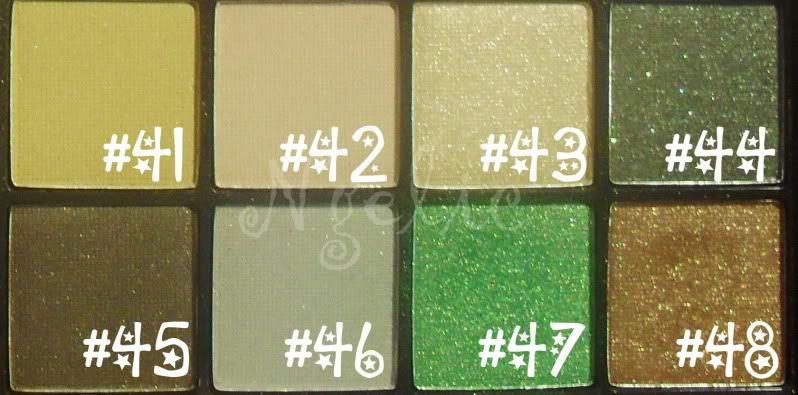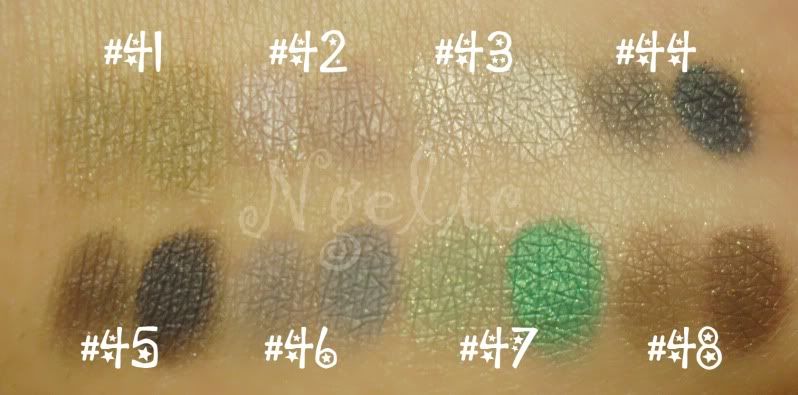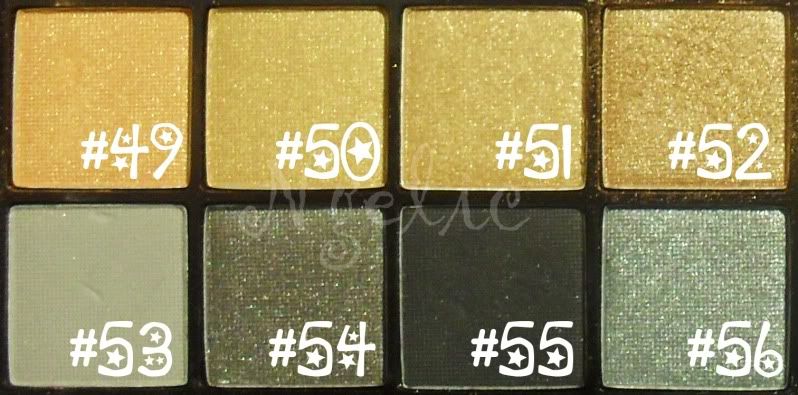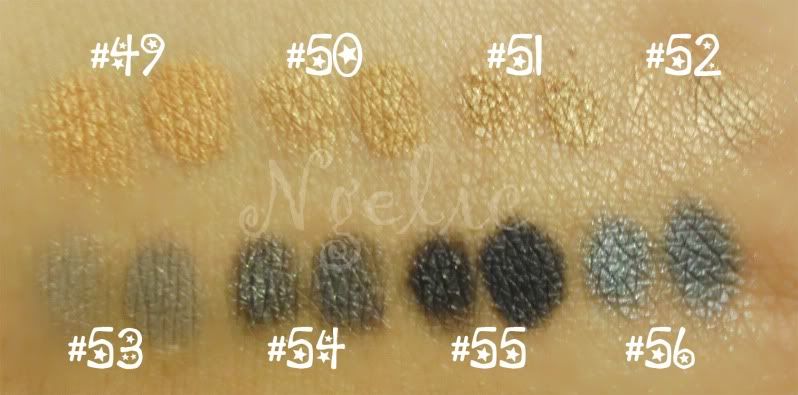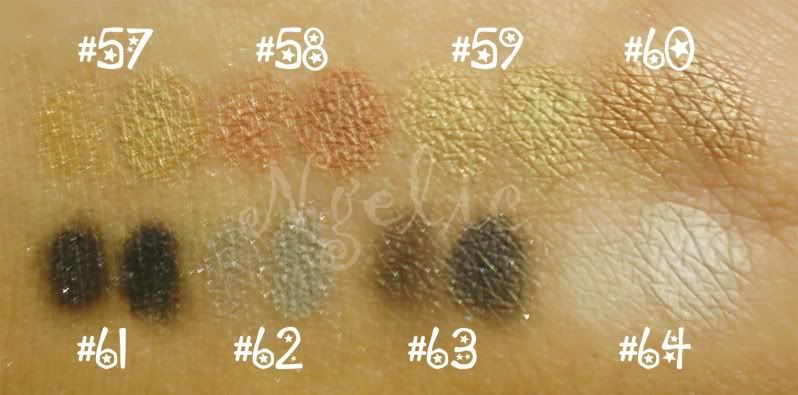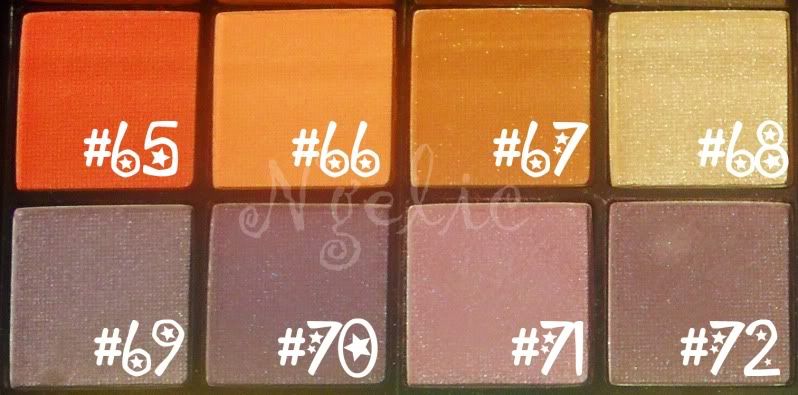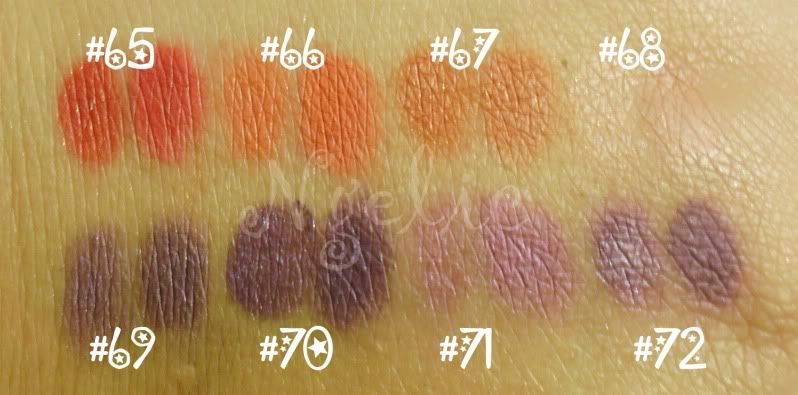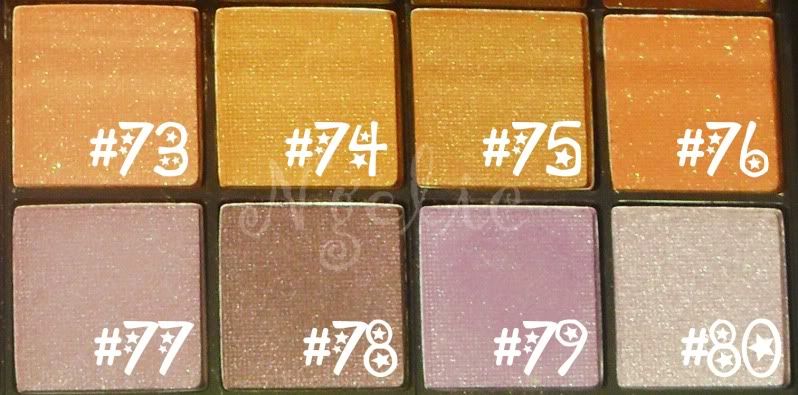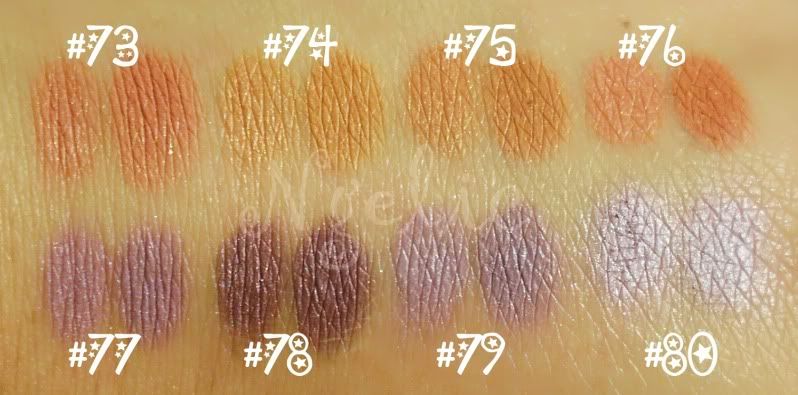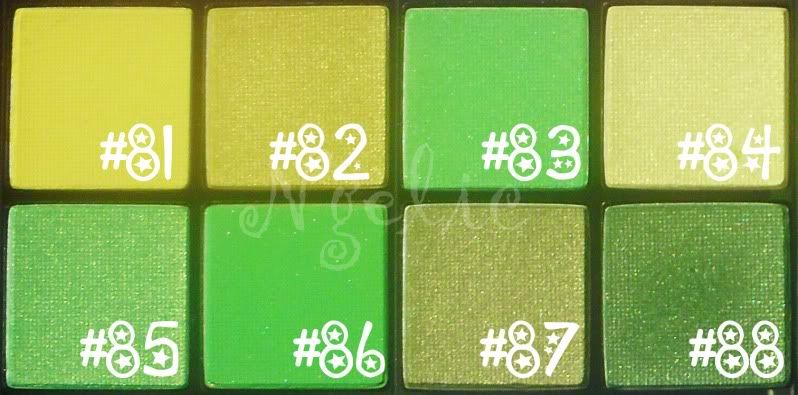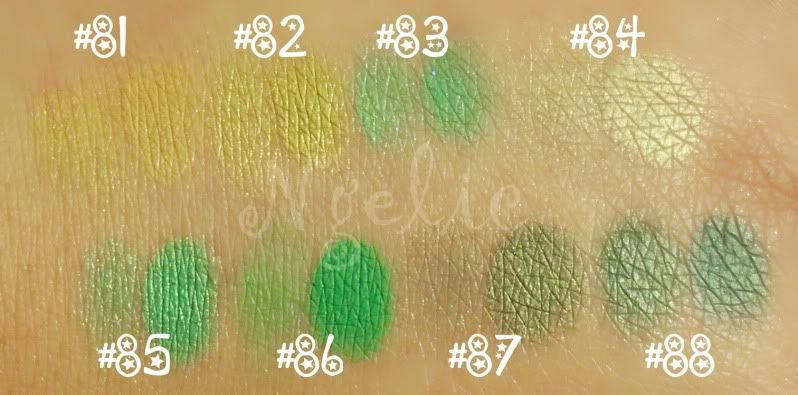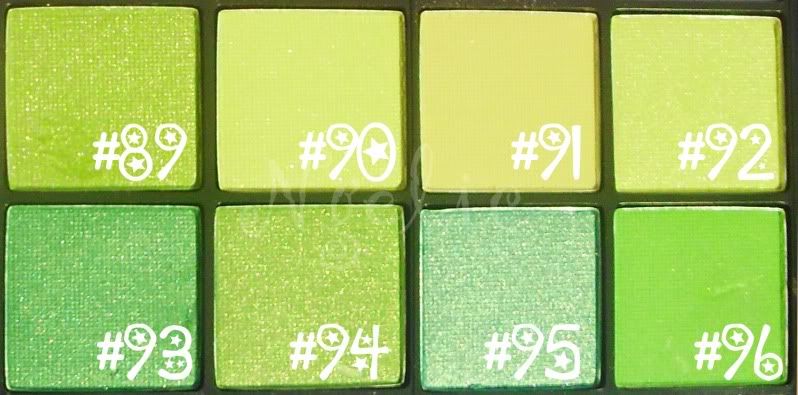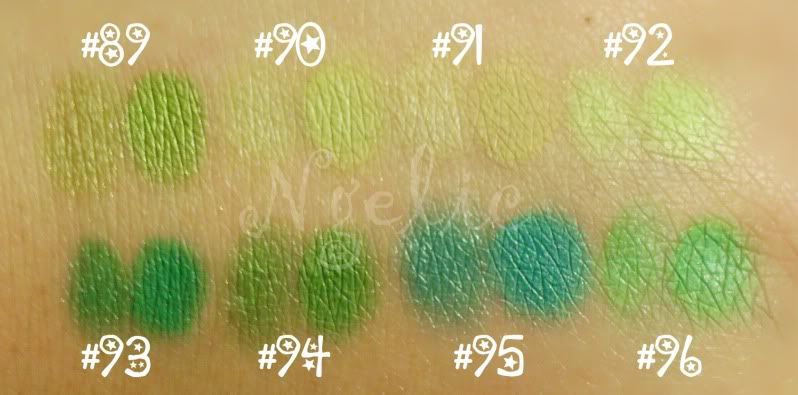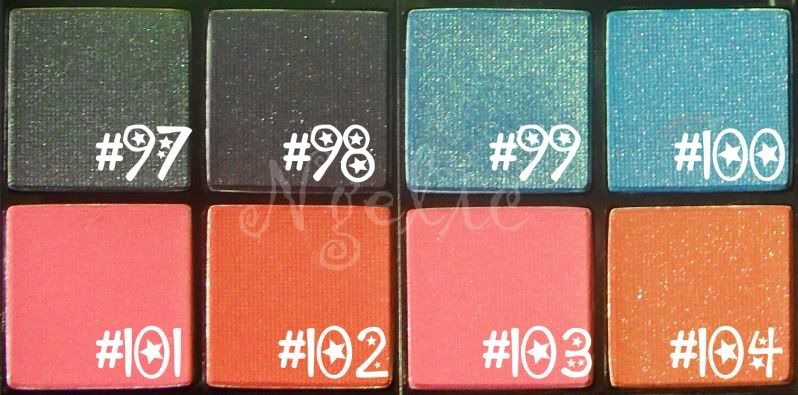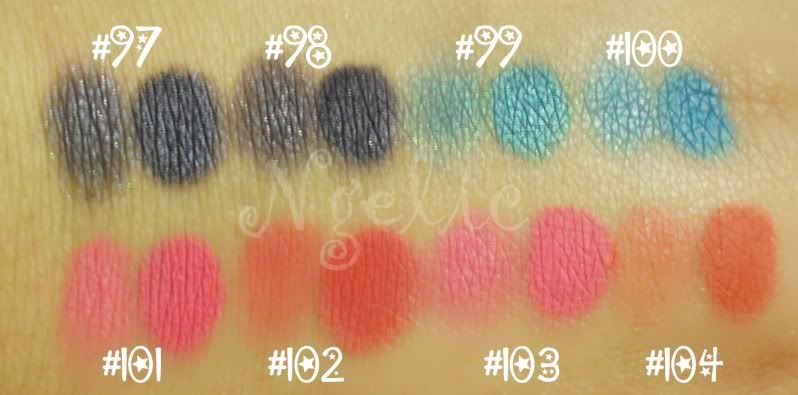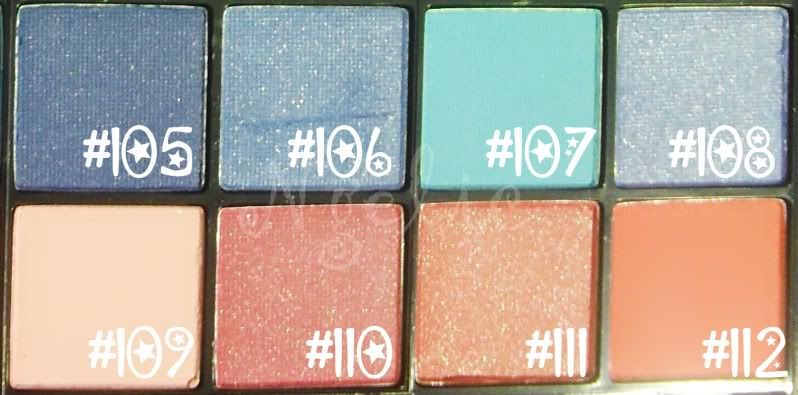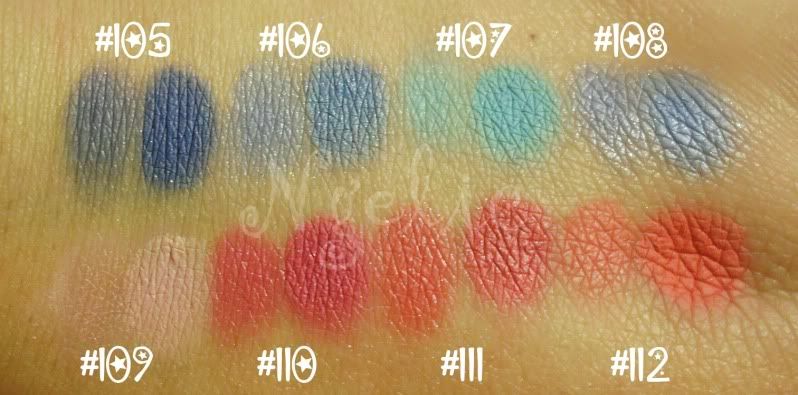 I never thought I would do swatches for one of the biggest NYX eyeshadow sets. It took forever but at least I got it done! Phew! The 112 Box of Shadows contains (just as it says) 112 different eyeshadows of various finishes - mainly shimmer. It is split into two layers; The top is full of neutral shades with a random green shadow while the bottom layer is all about being bright and colourful with 6 rows, each dedicated to a specific colour (Orange, Purple, Green (light), Green (dark), Blue, Pink). There is unfortunately no real true yellow nor red shades.
The shadows themselves are either a hit or miss in terms of pigmentation although, a majority of them are very good in that department, for example #68 would be a definite miss but #99 is a hit. A majority of the shadows also NEED a primer to keep them in place as well as to bring out the colour - like #84 to #87. I recommend to find a primer that holds the shimmer of the shadows, the primer I used, NYX: Eyeshadow Base, seems to take away a lot of that differently coloured shimmer which makes the shadow looks boring, like #99 which has golden shimmers but it loses a lot of that when it is placed onto the primer.
In terms of value compared to other NYX products, it is worth it. A 10 eyeshadow palette with the same size pans costs $11USD each from their website. That's $1.10USD each shadow. That would mean if you purchase 112 shadows at that price, the palette would had cost $123.20USD. It is very inexpensive and well worth the small $35USD price.