My boyfriend means the world to me and lately he's been getting semi involved with my nailpolish addiction although... it is a little out of hand. His favourite colours are red AND black - not red by itself or black by itself; They have to be together. I decided to go gradient on his favourite colours with glitter on top and the outcome was this vampy looking manicure.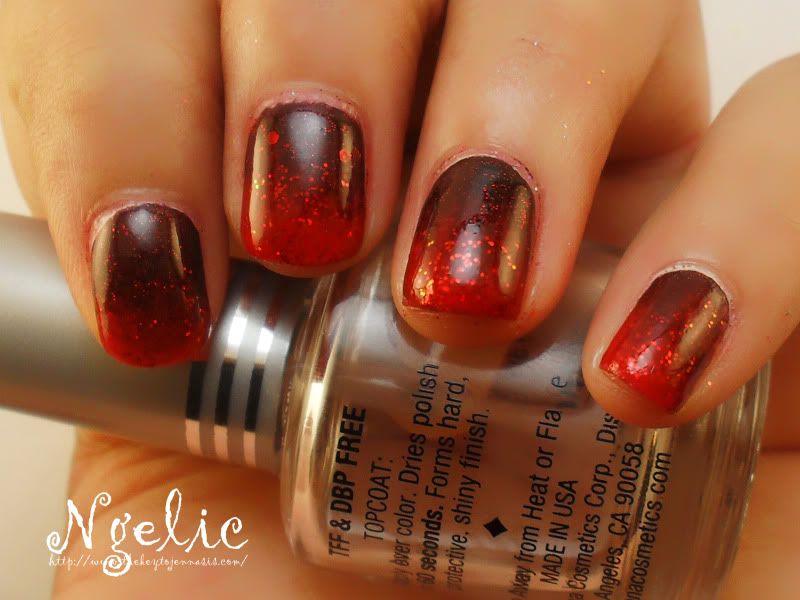 Here's what I used
:
Jordana: Tender Coral
Eyeko: Saucy
Sleek MakeUP: Royalty
Kleancolour: Chunky Holo Scarlet
Eyeko: Vampira
NYX: Dorothy
Sponge
.... And that's the end of the colour inspirations, time to move onto Patterns!
Remember to keep checking out
Emma from Manicurity
's
31 Day Challenges
as well as Alyssa's
too
!