Today's nails are inspired by Nicki Minaj's tights from the Victoria Secret runway where Orlando Bloom proudly cheered for his wife, Miranda Kerr. Nicki Minaj is very famous for her quirky outfits but this one stood out the most for me.. it's soo bold and brightly coloured.
Nicki Minaj
on the Victoria Secret Runway
I didn't notice that there was a contest that is being held by O.P.I for the release of the Nicki Minaj Collection when I was painting until I started seeing a huge hoard of them being posted on everyone's blog. You can look at the entries
here
and I'm so sorry that this is another Nicki inspired manicure - I bet you're sick of seeing them!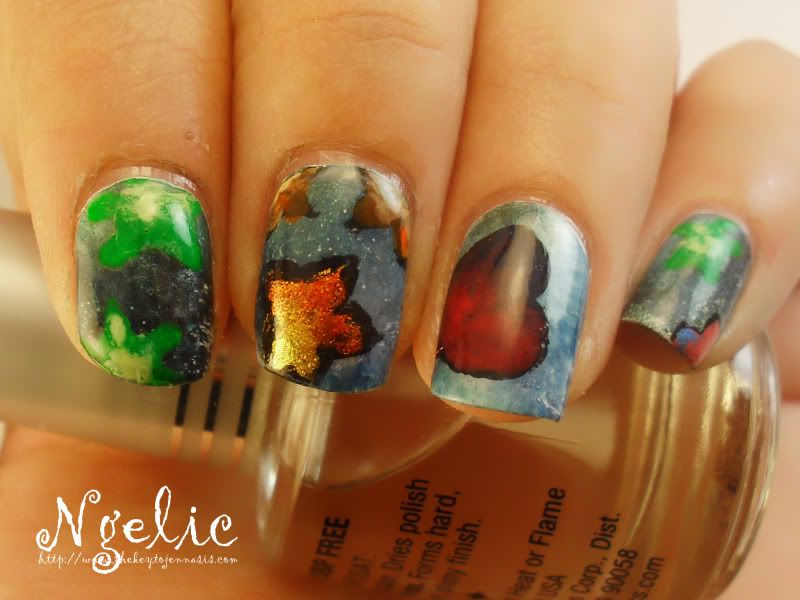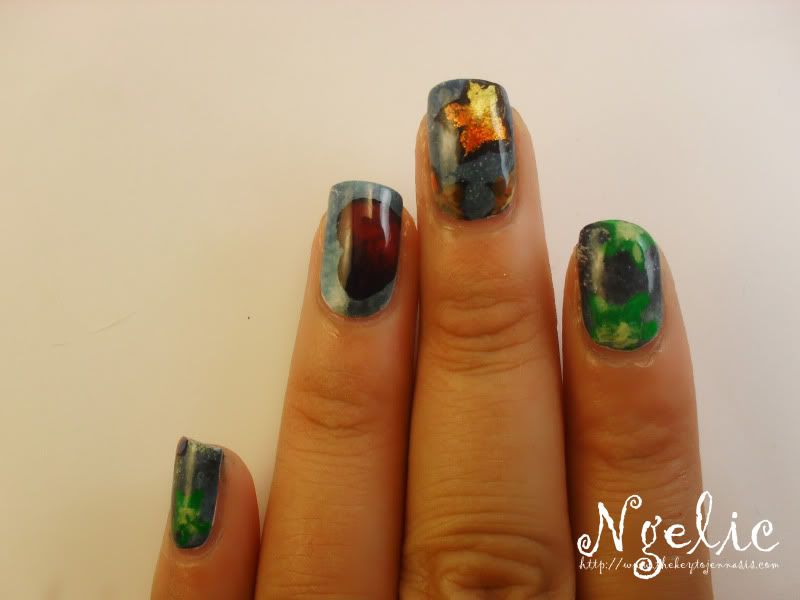 Here's what I used
:
Orly: Calypso Breeze
Maybelline: Grand in Green
Kleancolour: Retro Green
Kleancolour: Metallic White
Jordana: Black
Jordana: White
Jordana: Pop Art in Avant - Green
Essence: Mellow Yellow
Kleancolour: Metallic Orange
Kleancolour: Metallic Yellow
Jordana: Orange Drama
Jordana: Tender Coral
Kleancolour: Metallic Sapphire
Ulta3: Watermelon
Sally Hansen: Flash
Sponge