I'm not really a big fan on halfmoons and french manicures because they look so crisp when others do it and mine? They're really wonky. I stumbled upon this manicure when I was playing with an app on the boyfriend's new iphone, it's called "
Nailup
" released by the Japanese nail magazine, it features a couple of pages full of manicure ideas and tutorials (
but the downside with this app is that it does not update
). Anyways, on one of the pages it featured a model wearing this delicate manicure: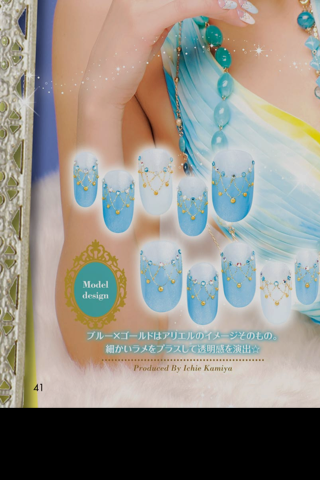 ... and I tried it for myself except it didn't turn out as dainty as the picture above.... everything looks IS thick and chunky - not very feminine.
Here's what I used
:
Jebba's Franken: Ariel's Scale
NYX: Pistachio
Born Pretty: Round Rhinestones
Born Pretty: Heart Rhinestones
Round Stickers