Two words.
JELLY SANDWICH
.
I had so many purpley shades of glitters in jelly that I had to try this manicure technique. Okay... honestly, I have no idea if I did this correctly or not... I googled it after reading about it everywhere on
MUA
and got a couple of different answers on what I had to layer to get the Jelly Sandwich look but I knew it was 3 polishes and one of them had to have a jelly base. I ended up following the advice of
Wan from I Love Nail Polish
in her
post
explaining a Jelly Sandwich and well, quite happy with the results. Base colour, Glitter, Jelly Polish and BAM, you have a Jelly Sandwich!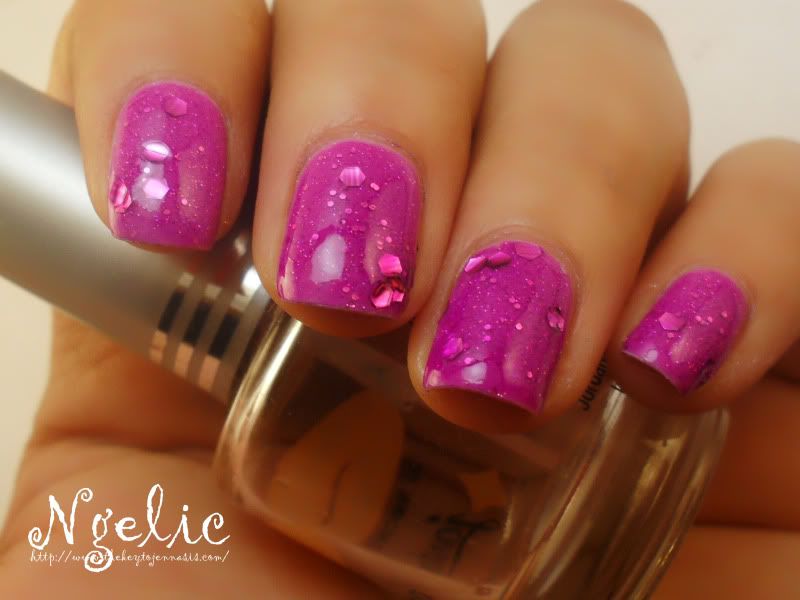 Here's what I used:
Models Own: Lilac Dream
China Glaze: Fairy Dust
Kleancolour: Born to the Purple