Last week I broke my arm and haven't really got used to it yet. I wanted to do a neat tape stripe manicure for this challenge but even when both my arms could freely move with a huge cast in the way... I sucked at tape manicures. Instead I resorted to freehand lines which I don't quite like - it reminds me of painting hard boiled eggs for easter (
and I was inspired by this springish background of stripes
).
Also, the colour combination is something I didn't chose... It was the boyfriend's idea! He deliberately chose 5 colours that he
thought
would not go together just to troll me, *
Shakes fist at him
*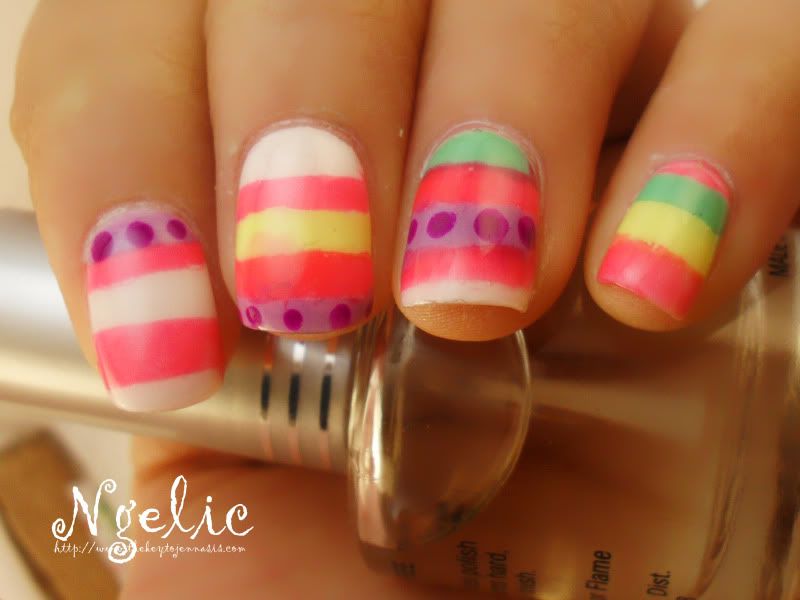 Here's what I used
:
Sleek MakeUP: Meringue
Revlon: Victorian
Models Own: Jade Stone
Essence: Mellow Yellow
Eyeko: Lilac
Colour Club: Power Play
Born Pretty: Dotting Tool
Make sure you check out
Alyssa
from
Fancy Phalanges
and
Emma
of
Manicurity
's interpretation of today's pattern inspiration.