I've been wanting to create a manicure using Red Shatter for a long time but I've never found the right colour combinations for it. When I saw the 31 Day Challenge, I knew I had to shatter it with red. However, after trying at least 10 different colour combinations and this was the best out of all of them without the base and shatter contrasting too much... and it give me a rather interesting allegorical thought.
A lot of people pair
Red Shatter
with a red or a pink shade but those two colours aren't my favourite shades... infact one of the least favourite. The only polish that fit that "category" was
Teenage Dream
and so it turn out like a piece of meat... I can see Lady Gaga with this on her hands or someone bearing it for halloween but it definitely did not intend to be that way, hahaha.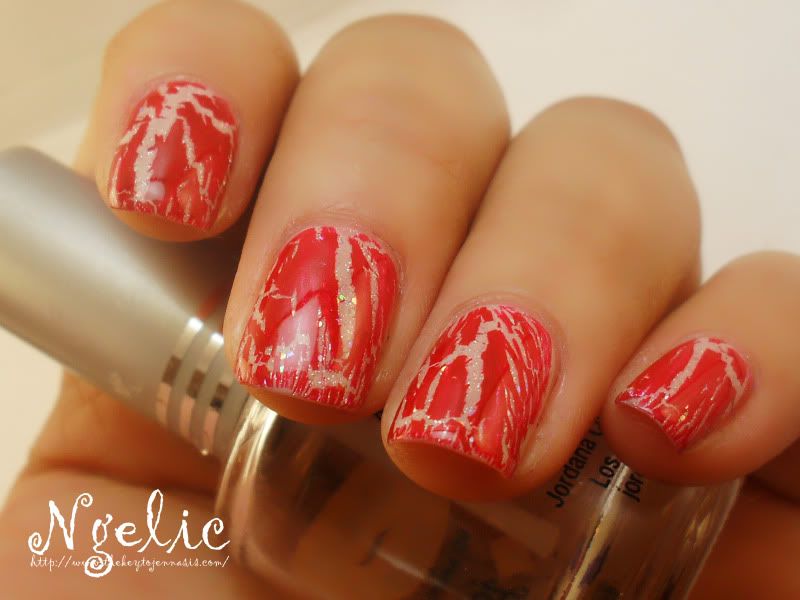 Here's what I used:
O.P.I: Red Shatter
O.P.I: Teenage Dream
Emma from Manicurity
is also doing the challenge with me. You should check out her
Red Nails
for the day or join in the fun if you haven't yet!