Wow, I really enjoyed doing this challenge - it's my first and I actually finished it.
There was definitely times where I thought, argh... I don't have enough time, maybe I should give up but end up doing my nail art at 4am! There's definitely be some really good ones and ones that weren't very good but it was fun regardless.
Here's the summary of my 31 Days Nail Art Challenge!
Day One: Red Nails
Day Two: Orange Nails
Day Three: Yellow Nails
Day Four: Green Nails
Day Five: Blue Nails
Day Six: Violet Nails
Day Seven: Black and White Nails
Day Eight: Metallic Nails
Day Nine: Rainbow Nails
Day Ten: Gradient Nails
Day Eleven: Polka Dot Nails
Day Twelve: Stripe Nails
Day Thirteen: Animal Print Nails
Day Fourteen: Flower Nails
Day Fifteen: Delicate Print Nails
Day Sixteen: Tribal Print Nails
Day Seventeen: Glitter Nails
Day Eighteen: Halfmoon Nails
Day Nineteen: Galaxies Nails
Day Twenty: Watermarbled Nails
Day Twenty-One: Inspired by a Colour
Day Twenty-Two: Inspired by a Song
Day Twenty-Three: Inspired by a Movie
Day Twenty-Four: Inspired by a Book
Day Twenty-Five: Inspired by Fashion
Day Twenty-Six: Inspired by a Pattern
Day Twenty-Seven: Inspired by Artwork
Day Twenty-Eight: Inspired by a Flag
Day Twenty Nine: Inspired by Supernatural
Day Thirty: Inspired by a Tutorial
Day Thirty-One: Recreate your Favourite Challenge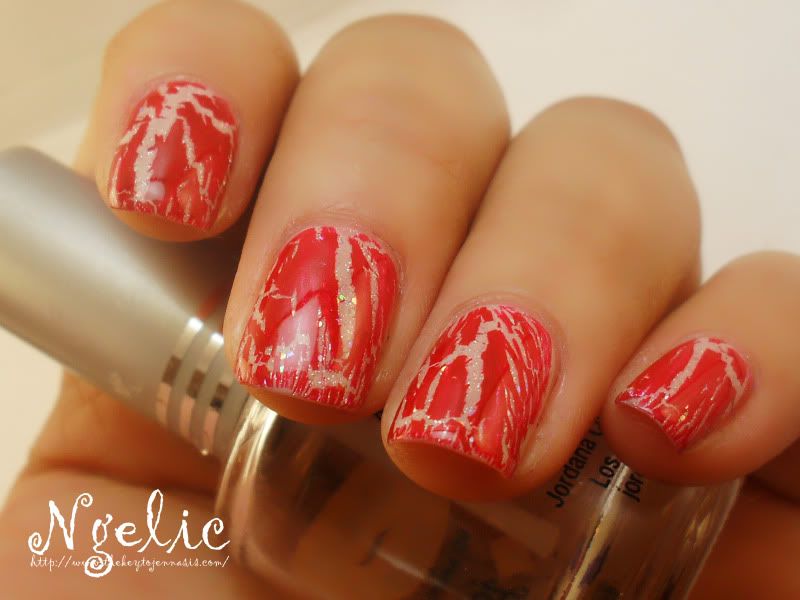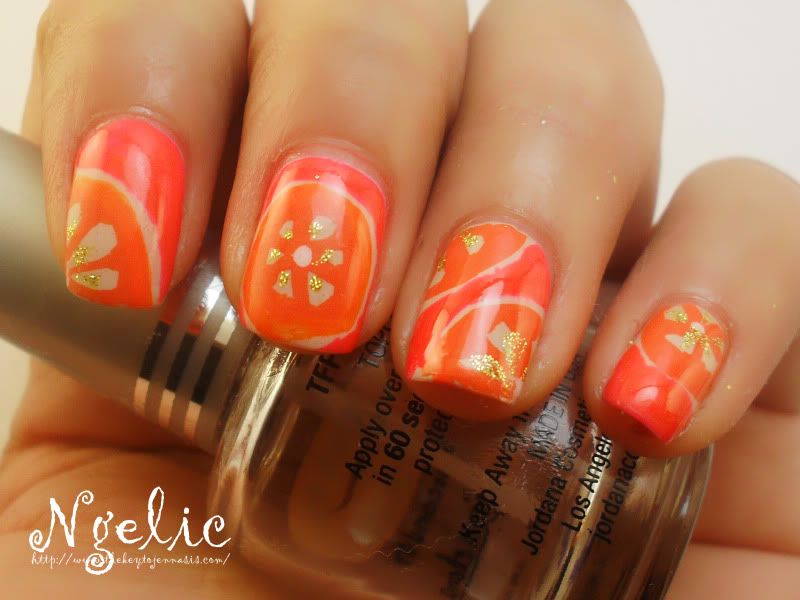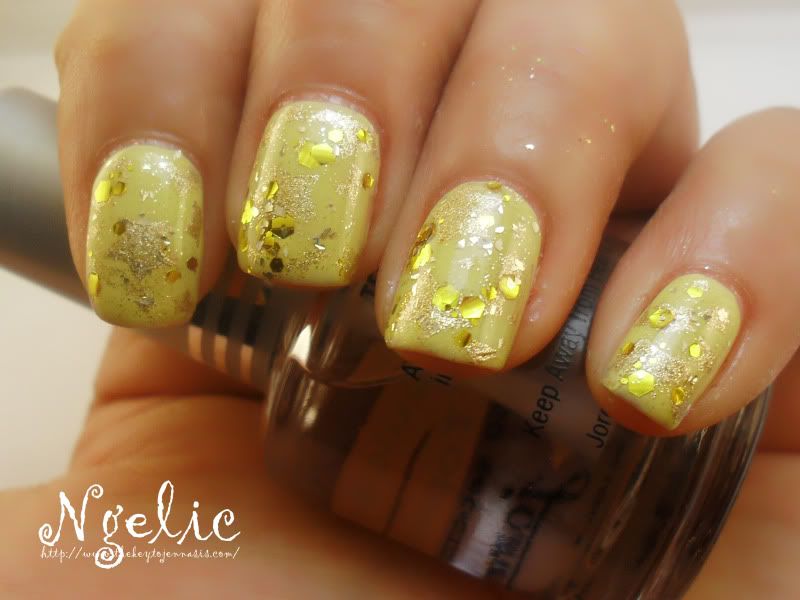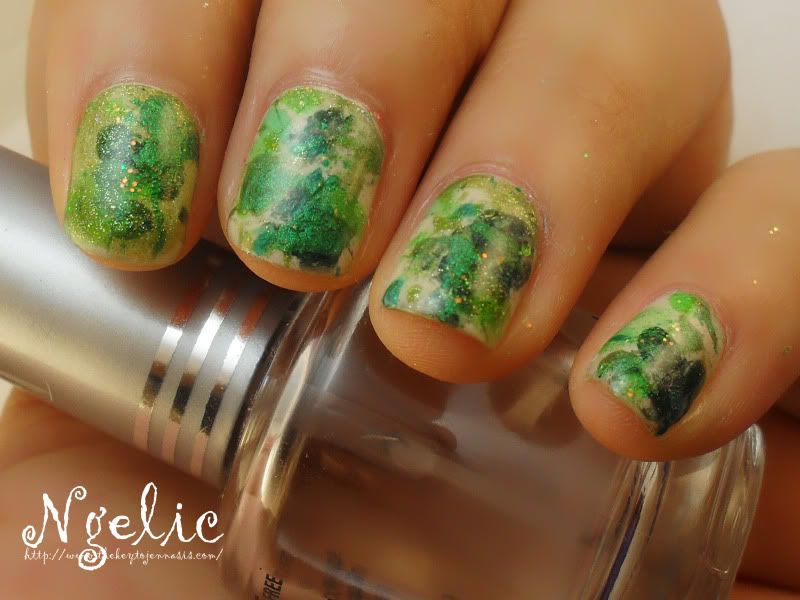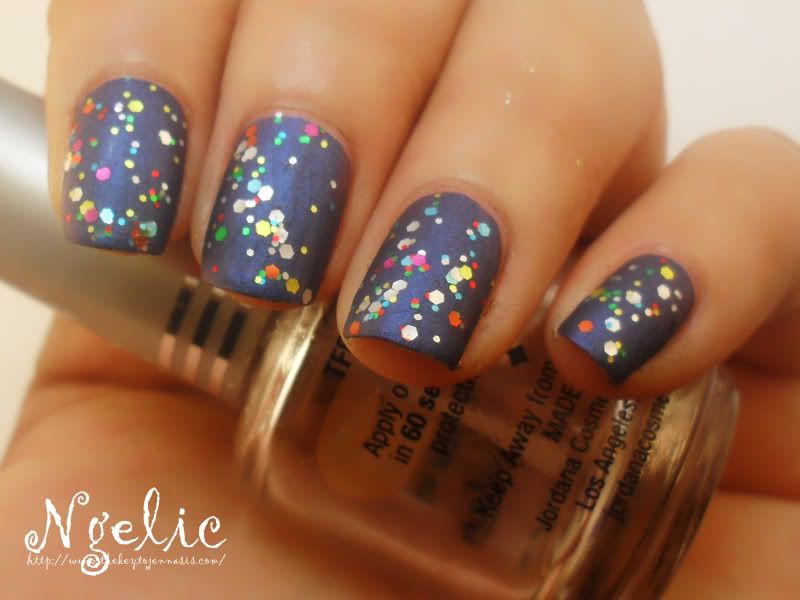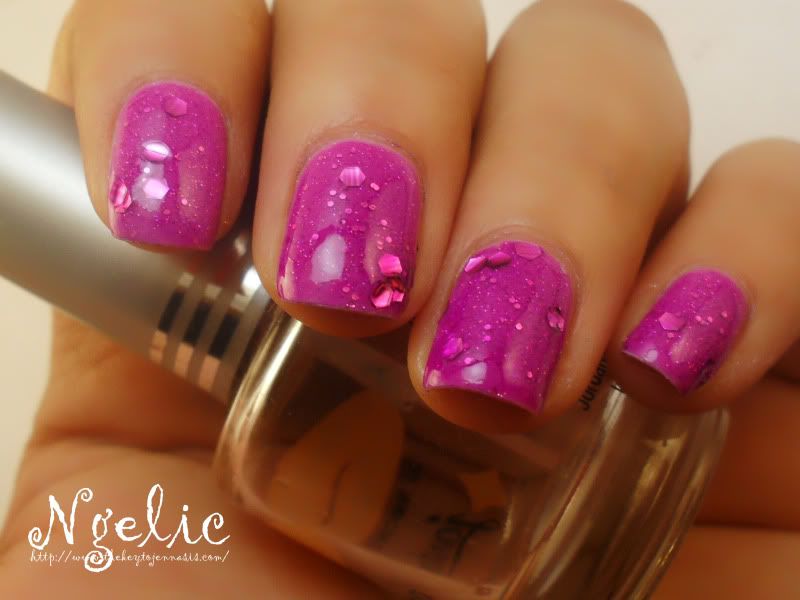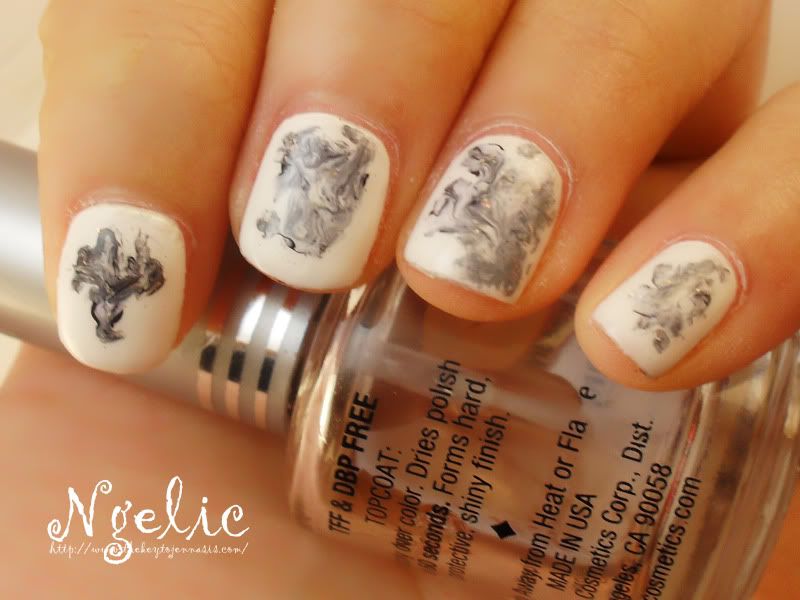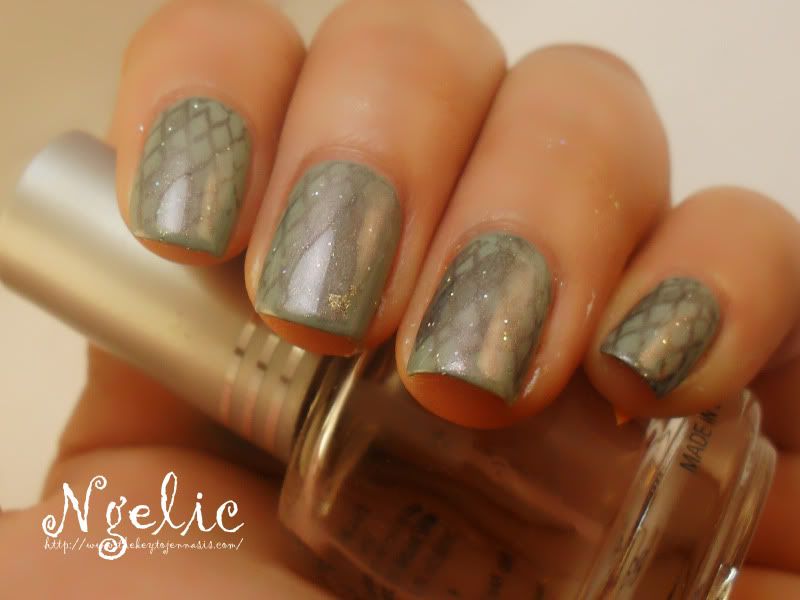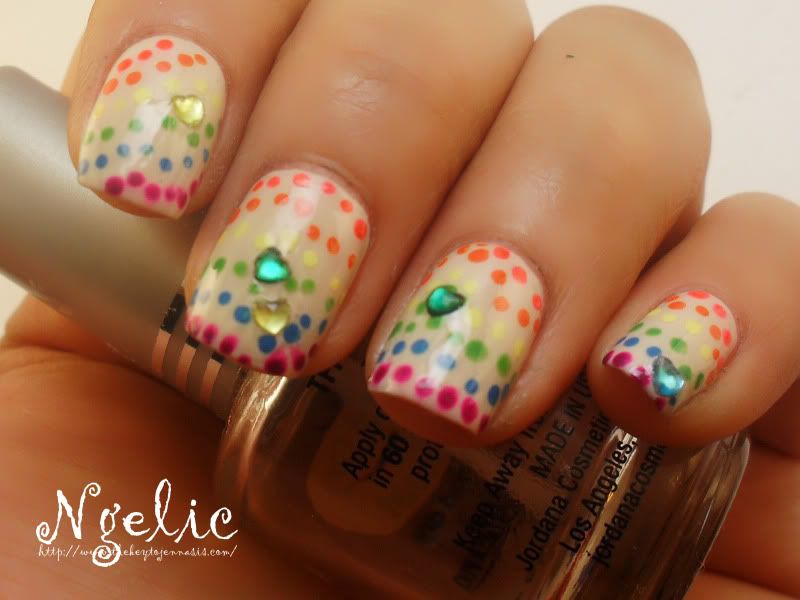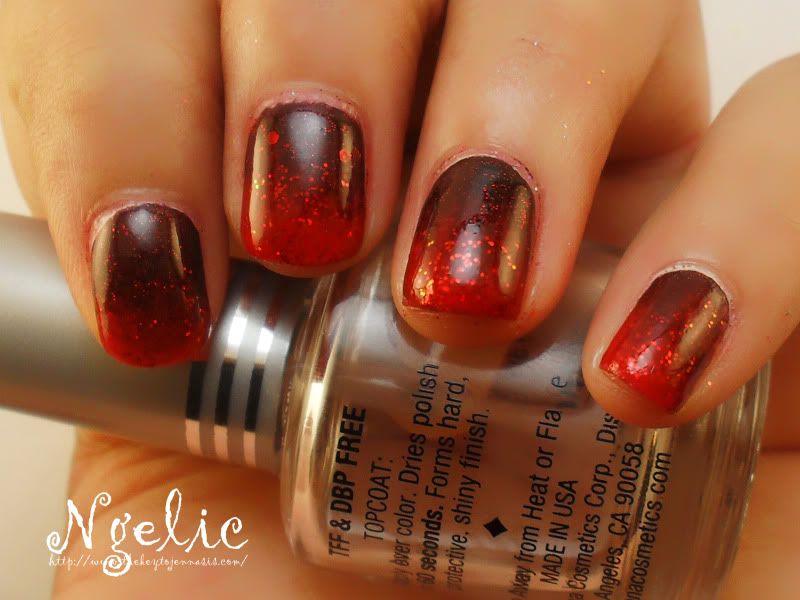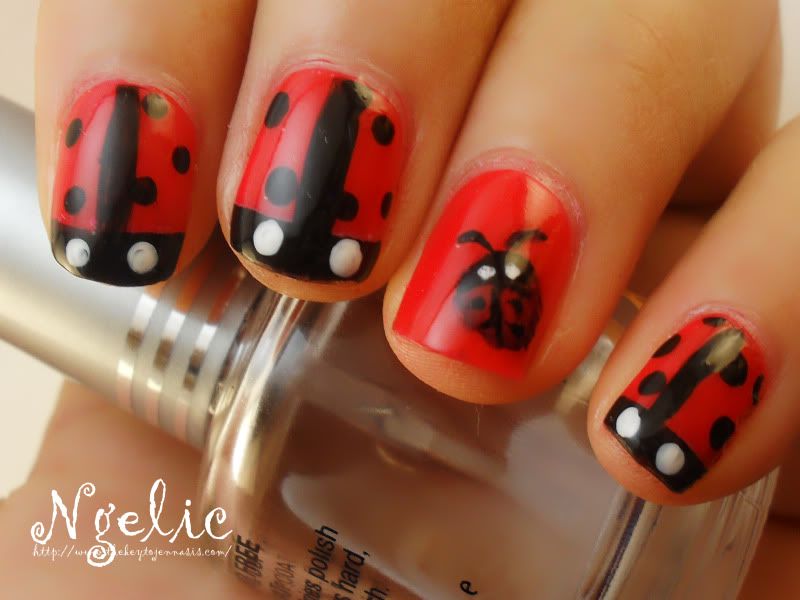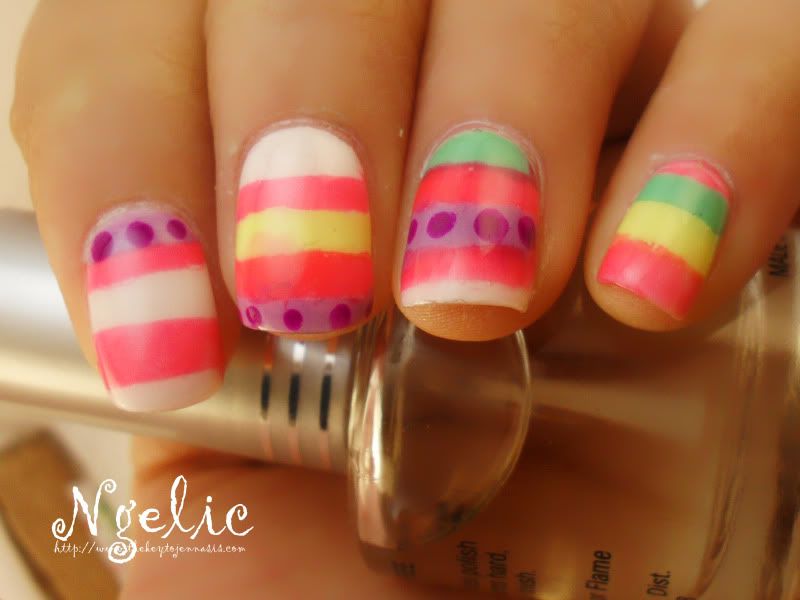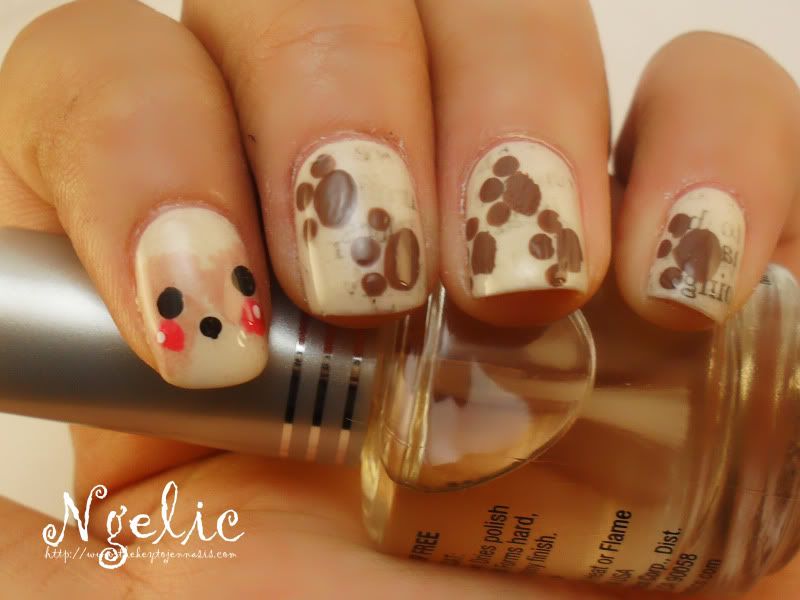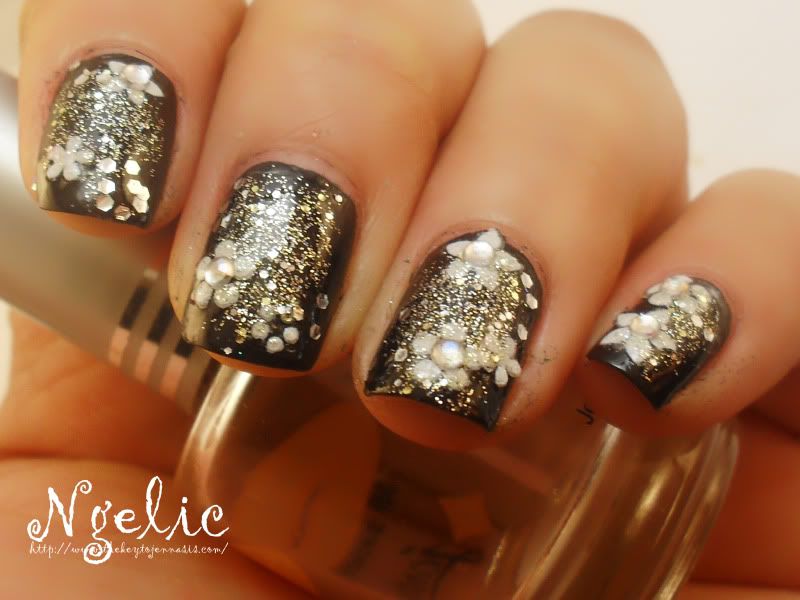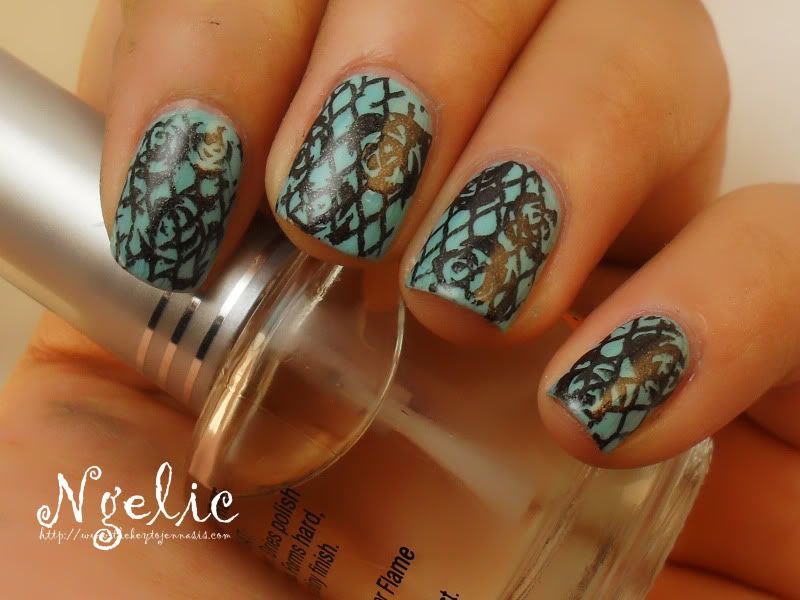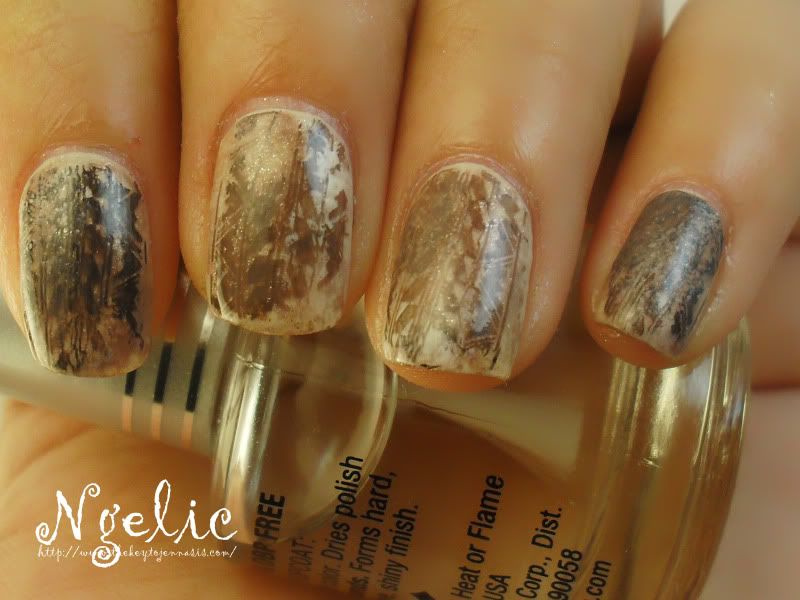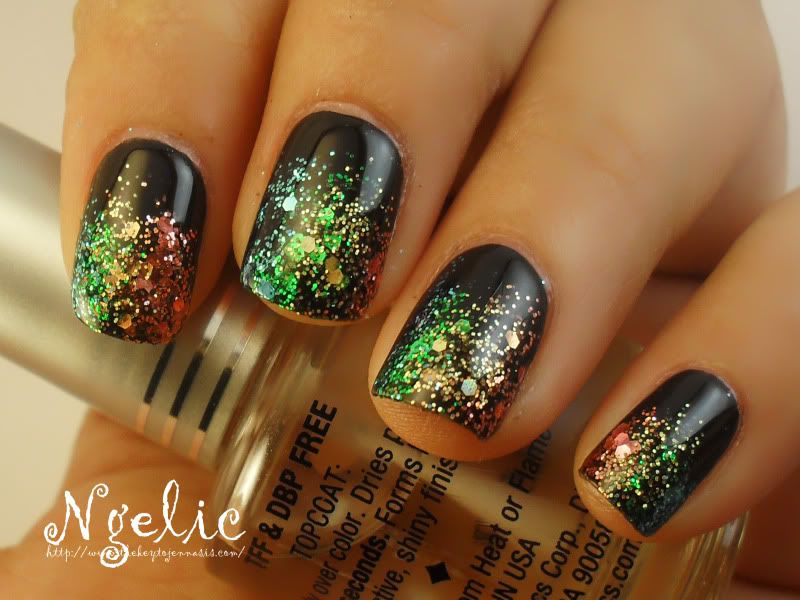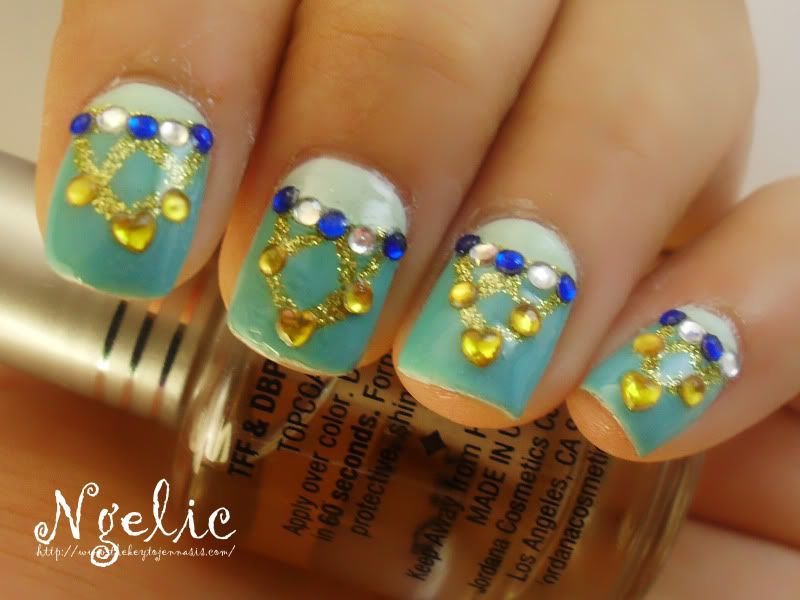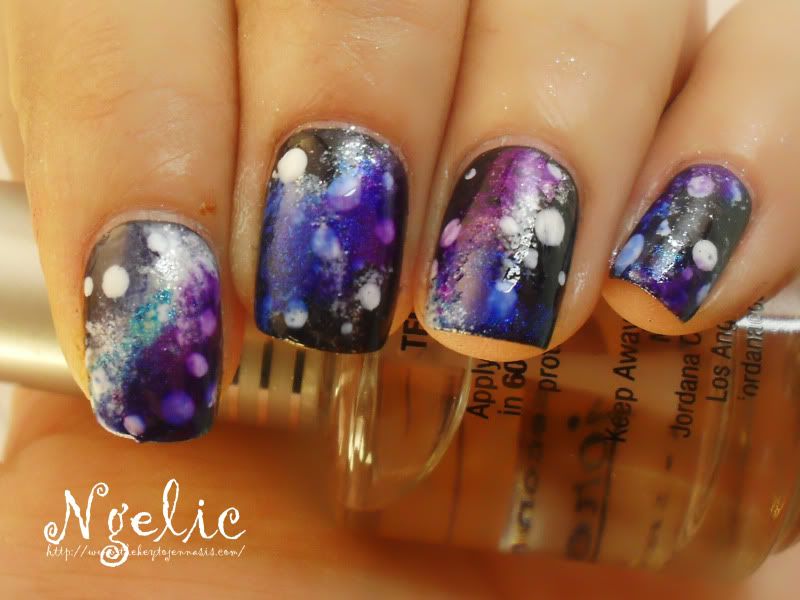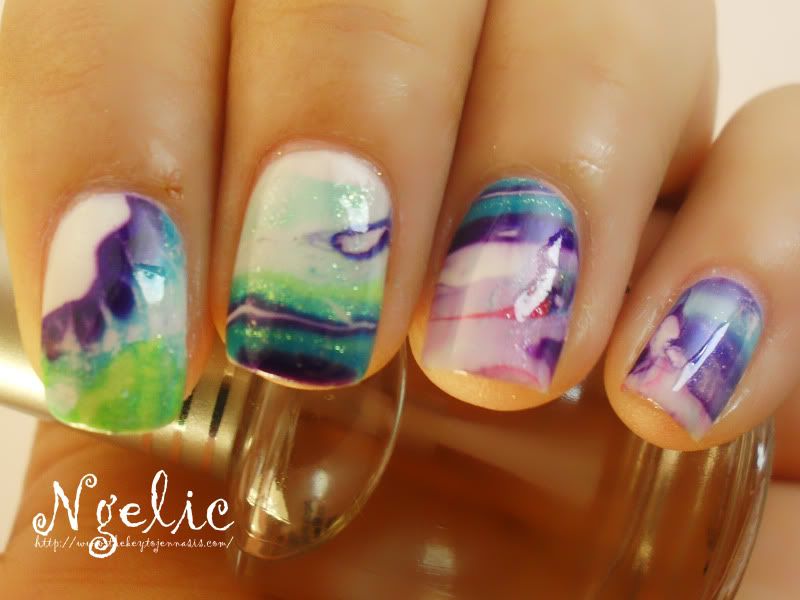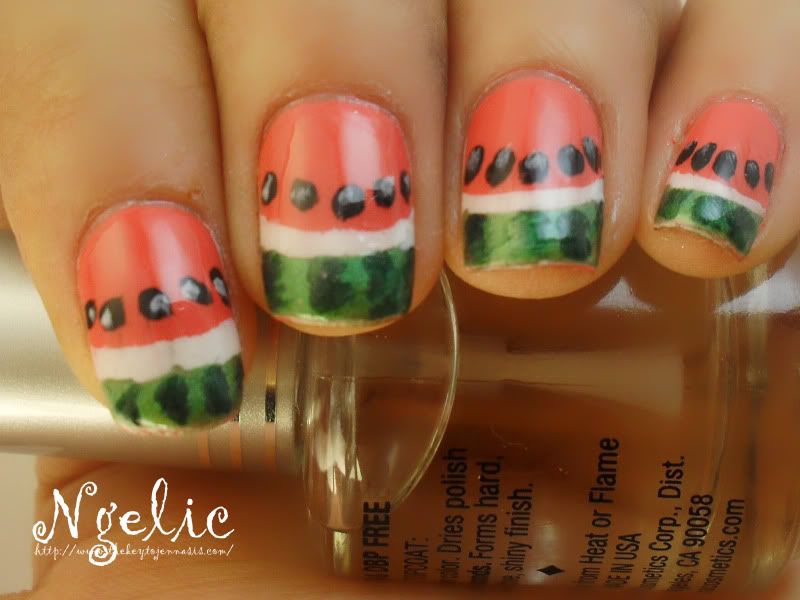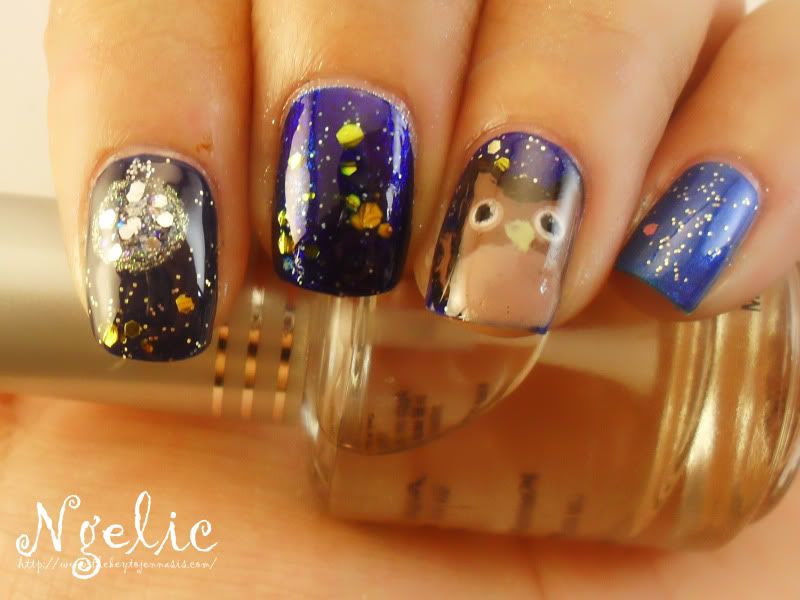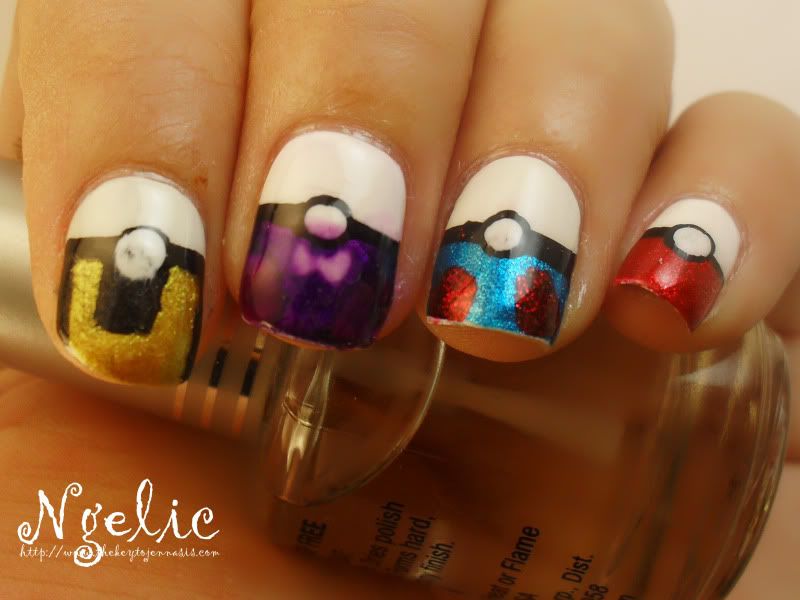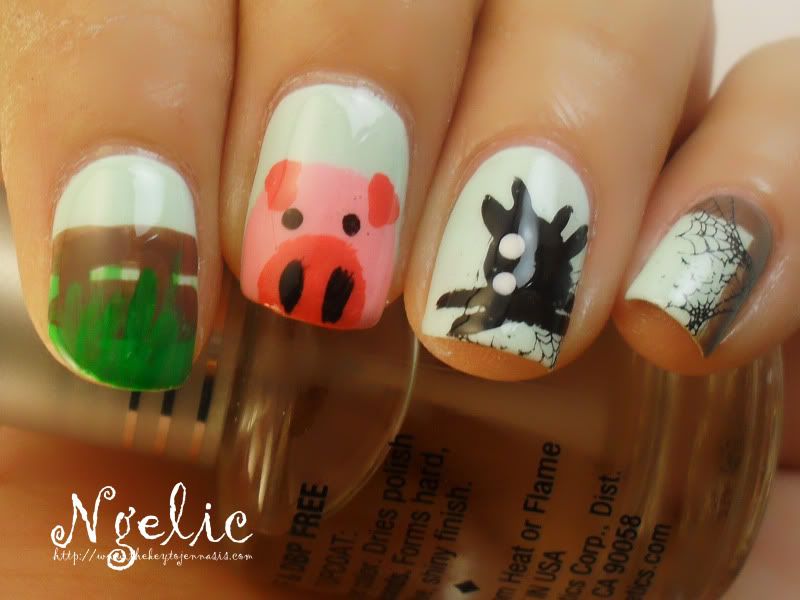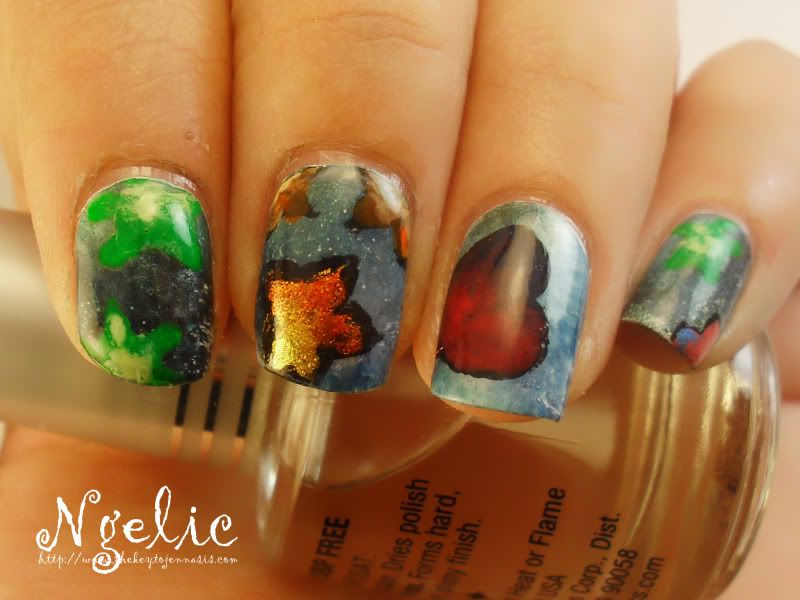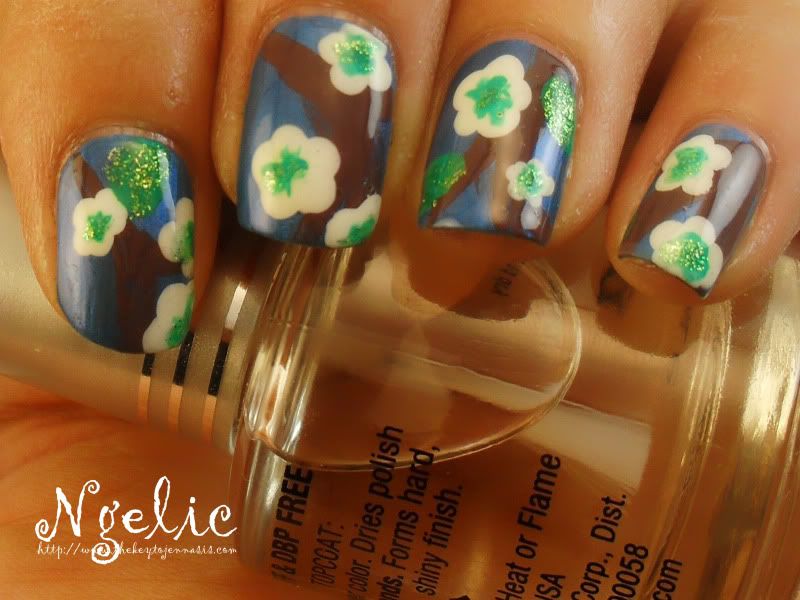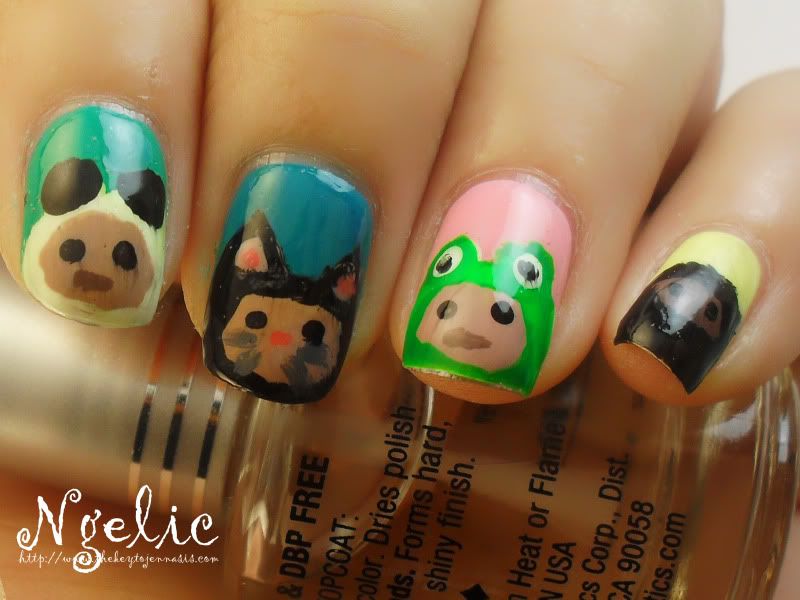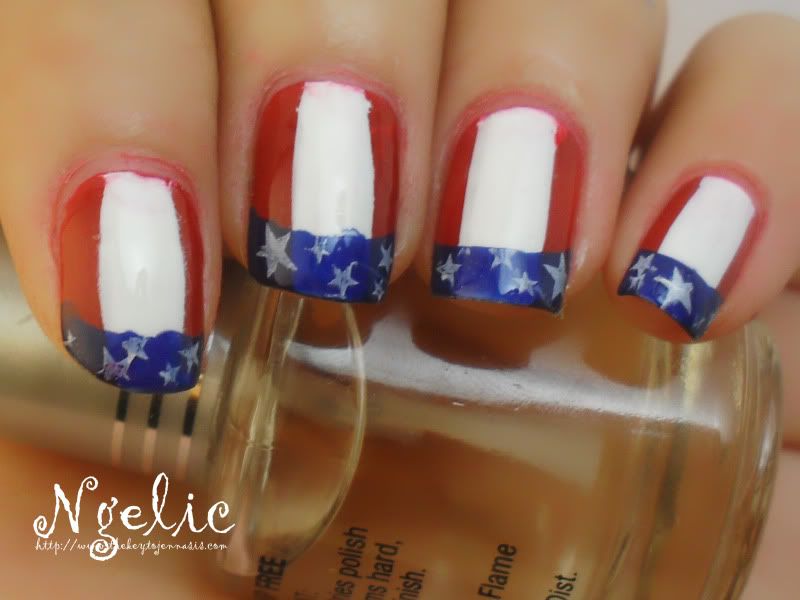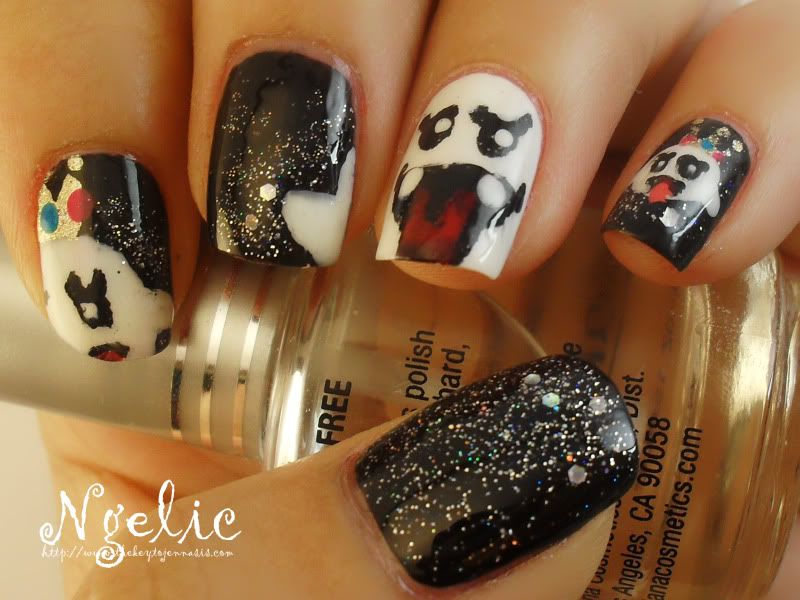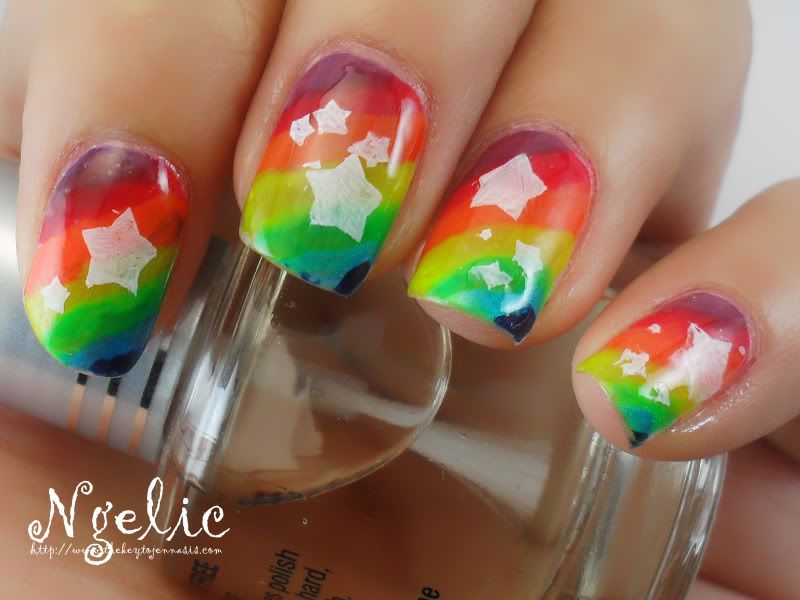 I'll like to thank Emma of Manicurity, Kirsten from Geeky Owl and Alyssa of Fancy Phalanges for joining me in this fun challenge and managing to complete it! Loved seeing everything these girls came up with - how some were completely different to each other and some had a similar concept.
So... will you be doing the challenge soon? If so, please inform me, I'll be more than happy to watch you create something awesome for each day of the 31 Days Nail Art Challenge!