Everything about today's nails cries off "
Spring is here
" - I'm just surprised that it look me 25 challenges and near the end of the entire thing to find my spring pastels that already existed in my collection. Hahaha.
I think this looks like a baby room or shower on crack topped off with some gentle glitter.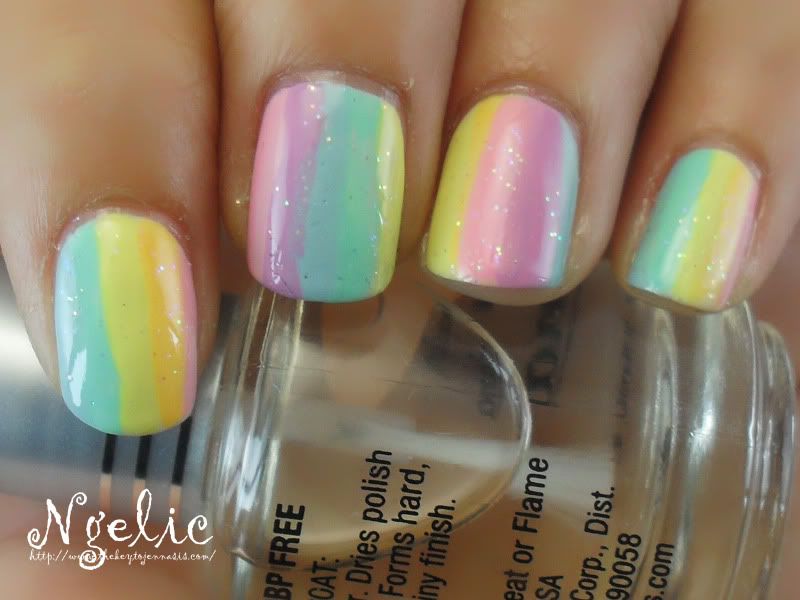 Here's what I used: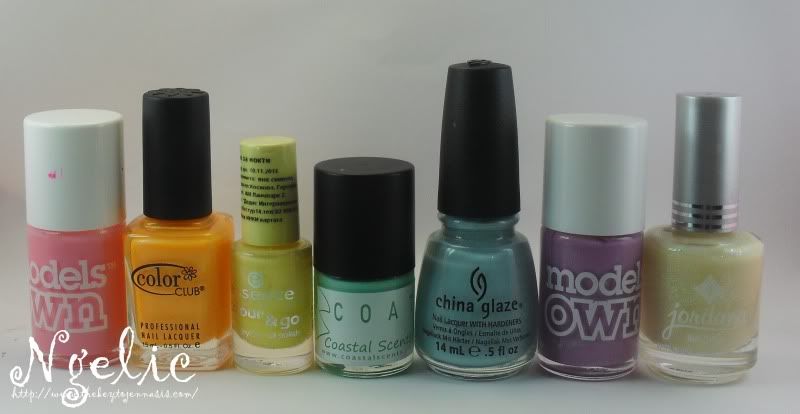 Models Own: Pastel Pink
Colour Club: I Always Get My Man-drin
Essence: Mellow Yellow
Coastal Scents: Lily Pad
China Glaze: Kinetic Candy
Models Own: Lilac Dream
Jordana: Love Affair
Here is a list of girls who are also doing this challenge with me: