Remember the Spring Gradient manicure that I did 2 days ago for the Purple Crumpet Fairy Spring Challenge? Well I really had to think about today's nails but decided to recycle the gradient as part of a "symbolic" NOTD.. I actually thought a lot about how to explain it so here I go, lol
In USA.. and probably most northern hemisphere, they have a saying that goes "
After April Showers comes May Flowers
" which totally explains the glitters, haha. Along with that, I tried to play on the riddle "
What has 4 legs in the morning, 2 in the afternoon and 3 in the evening?
" in the form of a flower; Bulb to a Flower.
I should had used a different colour for the flower but at the time I was painting it, I had read that the Long Headed Poppy blooms within the dawn and wilts during the day, interesting huh?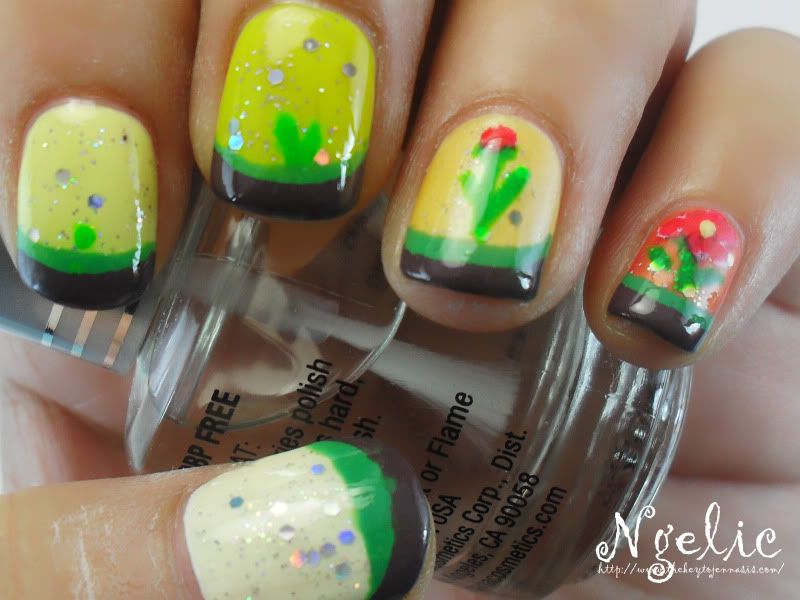 Here's what I used:
(Background/Base is from Challenge #18)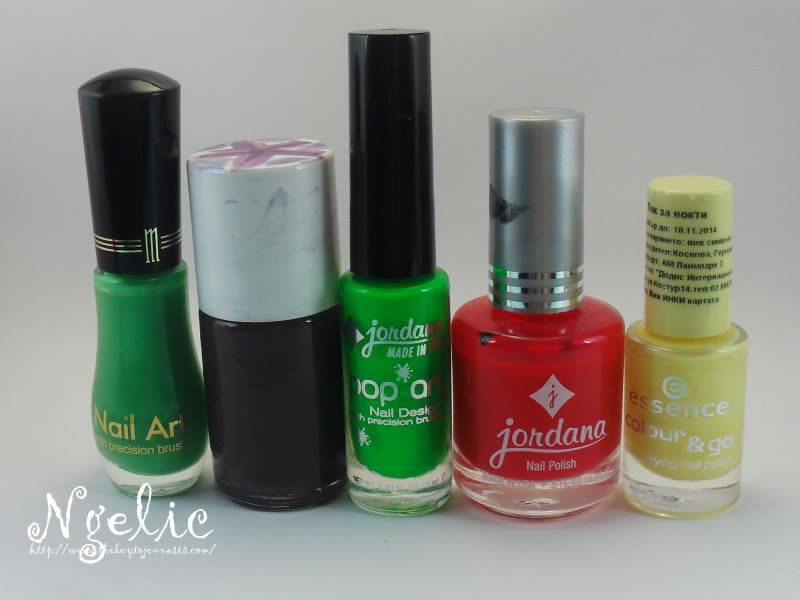 Milani: Nail Art with Precision Brush in Green Sketch
Models Own: Purple Ash
Jordana: Pop Art in Avant-Garde
Jordana: Tender Coral
Essence: Mellow Yellow
Here is a list of girls who are also doing this challenge with me: