I have no clue how to do either of those subtly, LOL! I'll try my best :)
I chose I Always Get My Man-drin because it has a very beautiful mint green shimmer and smells/look really springish. In the end I decided to use both flakie and glitter - however the flakie doesn't really stand up much in light colour and it's also really sparse in the polish. I guess I got the subtle part right!
This manicure was used for the challenge 2 days ago
.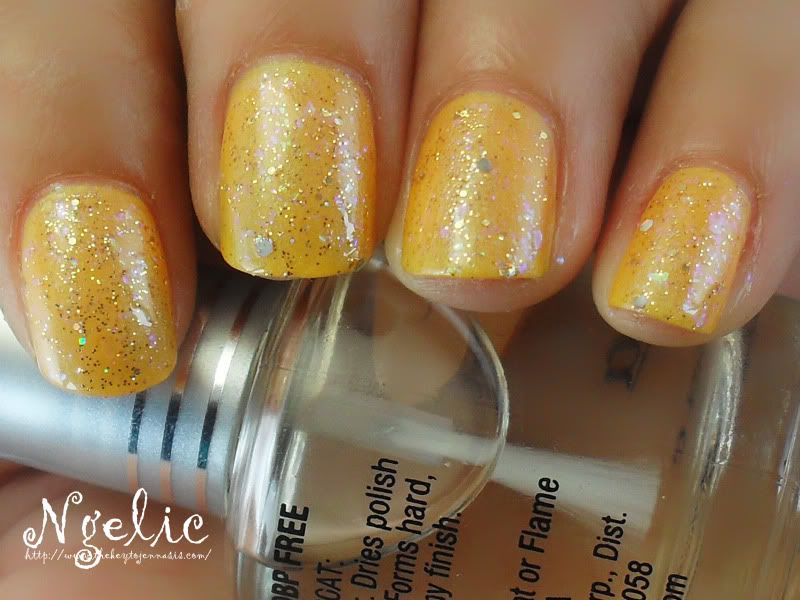 Here's what I used:
Etude House: Sequin Crystal Gold
Colour Club: I Always Get My Man-drin
Finger Paints: Motley
Here is a list of girls who are also doing this challenge with me: