Skittles, yay!
I really love this NOTD except for the green finger - I wish I picked a more yellow-green pastel or that Kleancolour had, had released a darker green (
which would still be good if they did that now
). I couldn't find a good spring glitter that suited all these colours and I just can't leave them look plain so I HAD to stamp them with something flowery, hehe.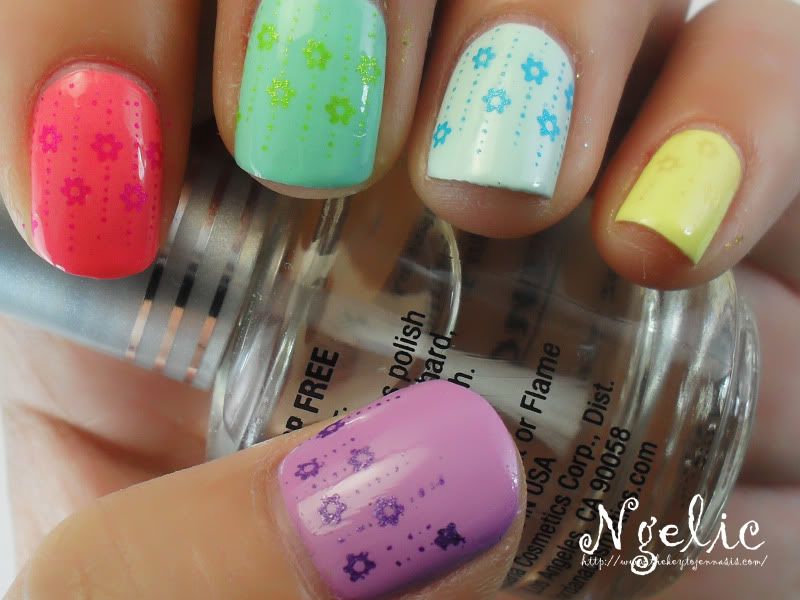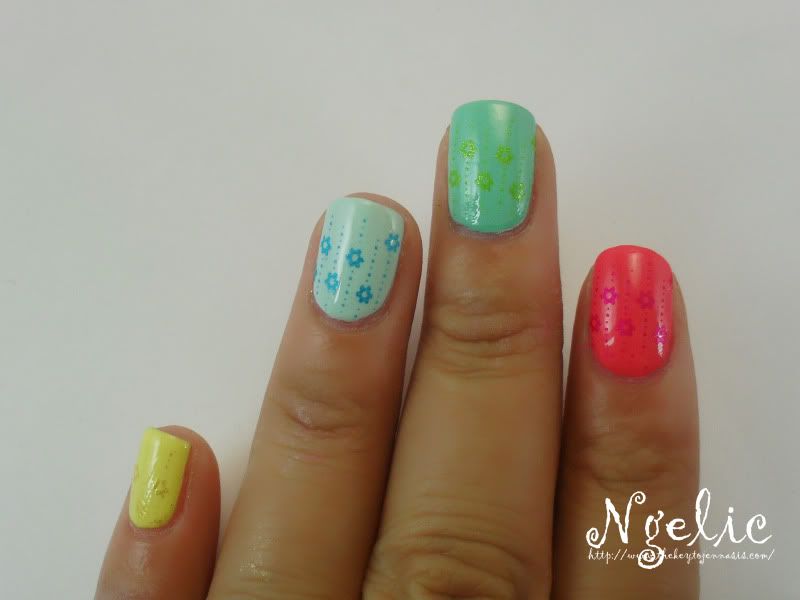 Here's what I used: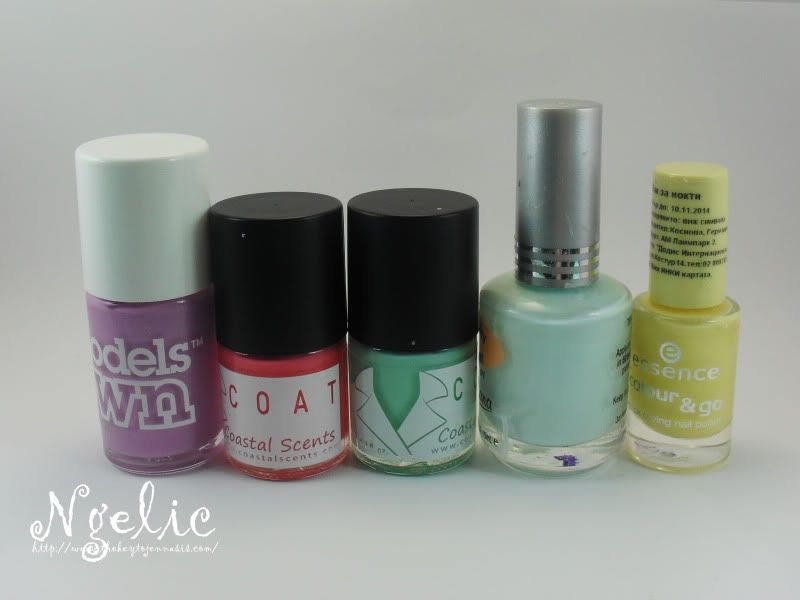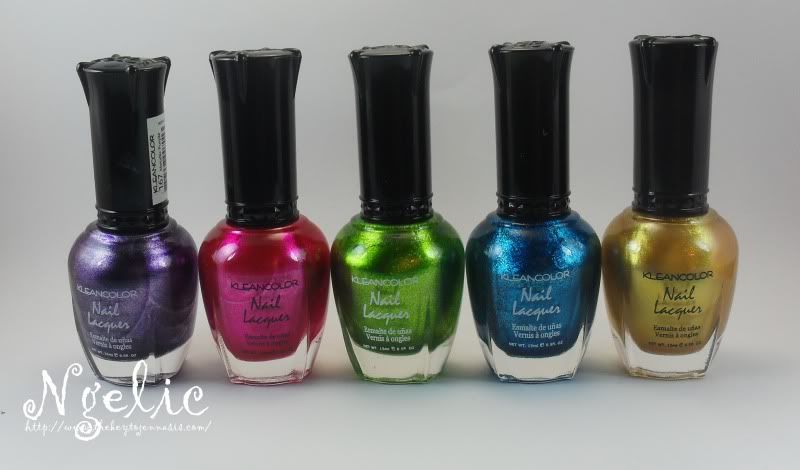 Models Own: Lilac Dream
Coastal Scents: Carnation
Coastal Scents: Lily Pad
Jebba's Franken: Ariel's Scale
Essence: Mellow Yellow
Kleancolour: Metallic Purple
Kleancolour: Metallic Pink
Kleancolour: Metallic Green
Kleancolour: Metallic Aqua
Kleancolour: Metalic Yellow
Bundle Monster: Stamping Plate #M69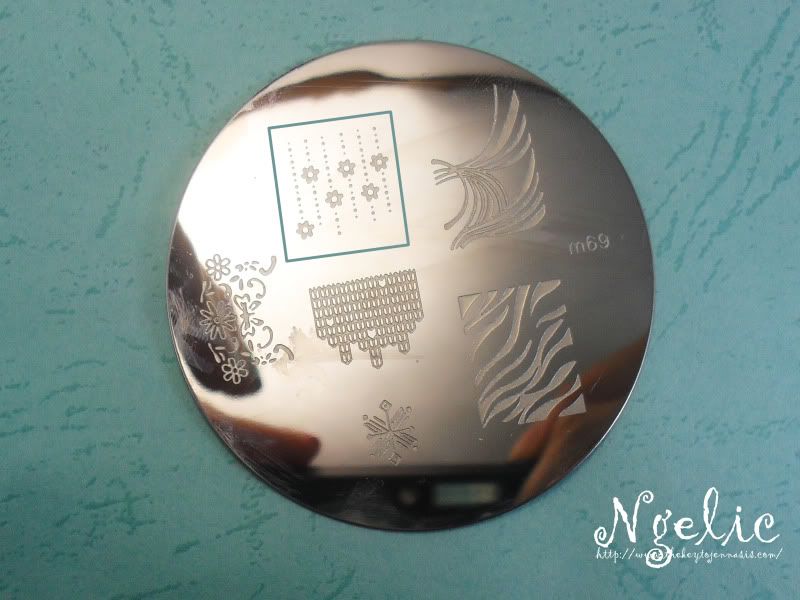 Here is a list of girls who are also doing this challenge with me: