As I have mentioned in the past; I live on a farm. It's not one of those animal farms, no, it's a fruit/vegetable farm. My mother is one of the best strawberry farmer ever - I'm not saying this because we're related but I'm saying this because it's completely true. She hand plants every single plant, hunt for bees to create a hive to pollinate them and then spends hours in the hot spring-summer sun picking each berry (
even if it rains heavily or when she had severe Carpal Tunnel Syndrome
). She's honestly amazing.
The strawberries always turn out tiny at first but jammed packed with flavour but as the season progress, they can get up to a size where you can only fit a maximum or 4-5 in your palm and still have enough sweetness to make you semi choke. I especially love ours because not only are they sweet but they're also "
crisp
" - they don't feel as slimey nor soft like the supermarket ones. Our strawberries are always ready to be picked around November (
that's the last month of Spring down here
) and I always look forward to packing them into little plastic chips because I can eat as many as I want, tehehee.
However, mummsy has retired from the strawberry farm early last year (
good thing she did, it was way too much hard work for her
) but it still reminds as the thing that I love the most about Spring!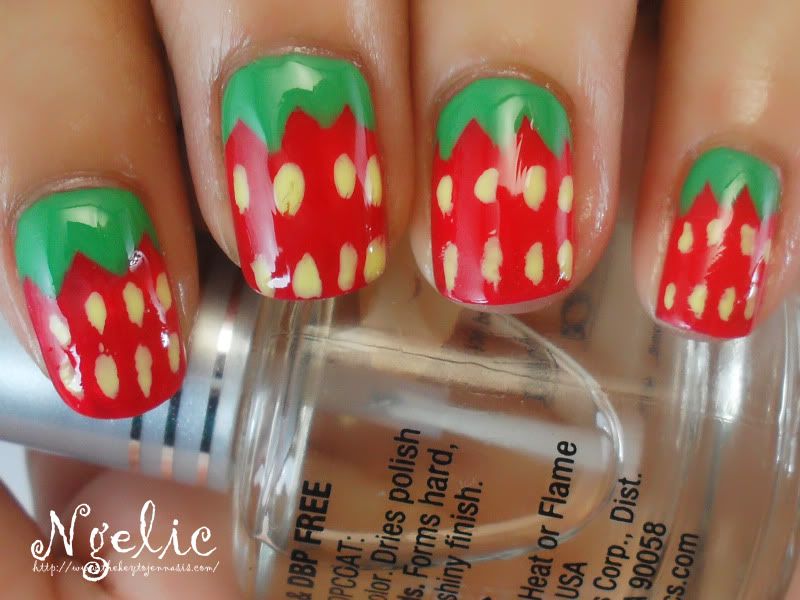 Here's what I used: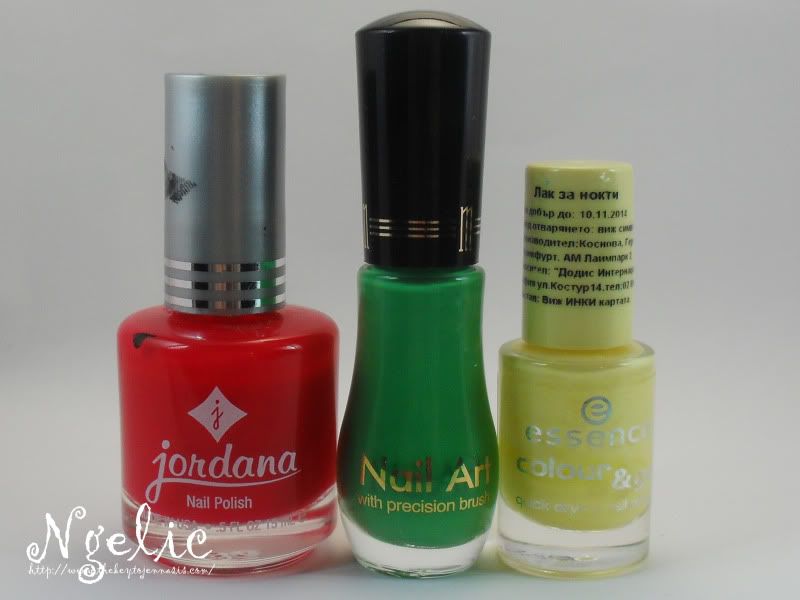 Jordana: Tender Coral
Milani: Nail Art with Precision Brush in Green Sketch
Essence: Mellow Yellow
Here is a list of girls who are also doing this challenge with me: