I've never hear of an "
Easter Bonnet
" in my life - I thought they'll be more like those lady bonnets from long time ago where women did all the housework and men had most authory... luckily nowdays there's a handy little search engine called
Google
.
Google
told me that
Easter Bonnets
are hats decorated with flowers and chicken which celebrates spring and easter for the Easter parade; they're also made from straw or knitted. This was my inspiration:
... Funny thing was, I was going to stamp on butterflies and roses then layer nail decals sticker on top but I had left my stamper and scrapper back at home! Oh my.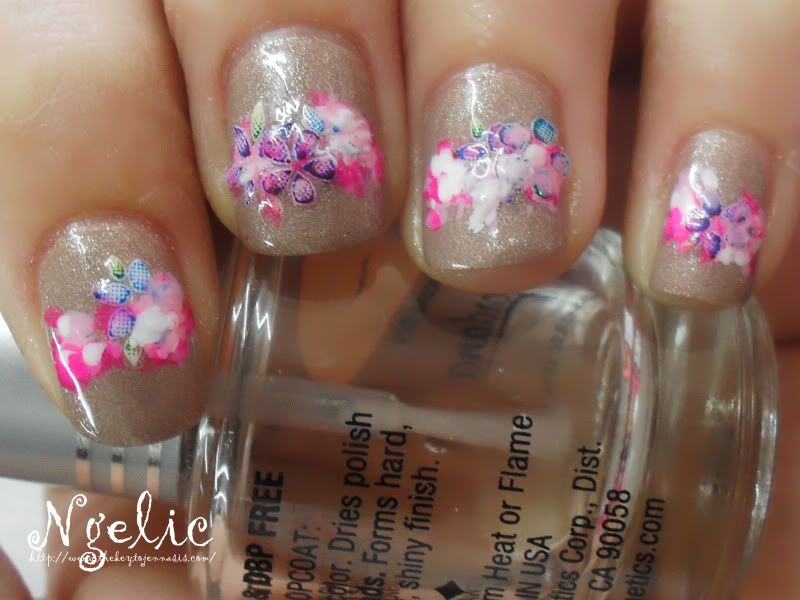 Here's what I used: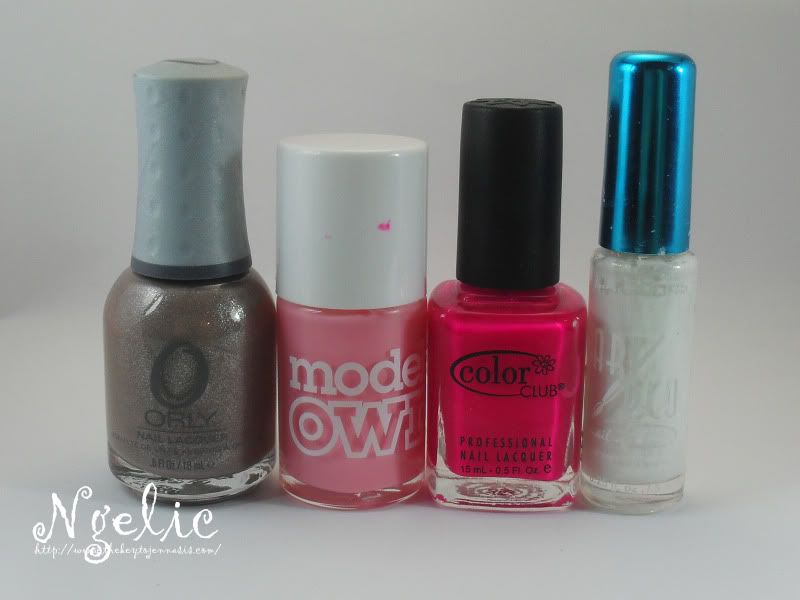 Orly: Nite Owl
Models Own: Pastel Pink
Colour Club: Raspberry Rush
L.A Colours: Art Deco in White
Nail Decals Stickers
Here is a list of girls who are also doing this challenge with me: